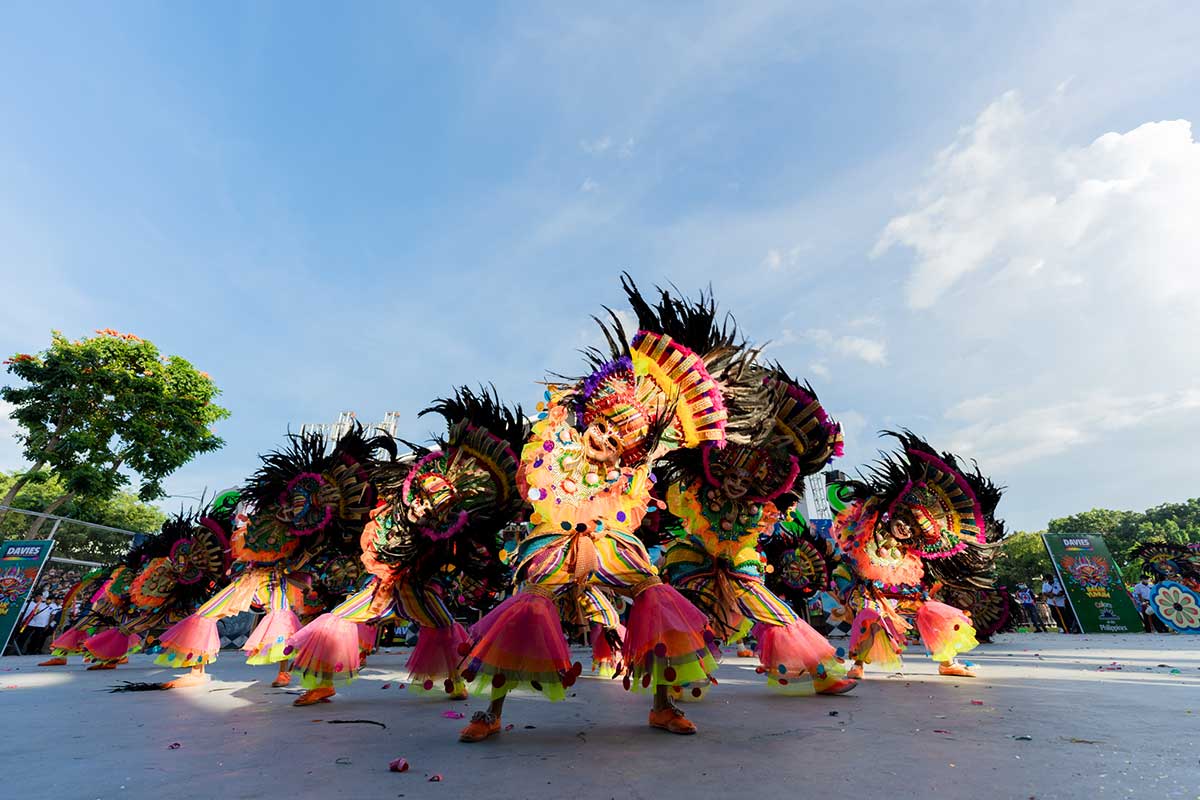 By Dolly Yasa
BACOLOD City – Ten barangays will compete for the P1 million grand prize in this year's MassKara Festival street and arena dance competition on Sunday, October 22, 2023, the finale of the festivities.
Bacolod City mayor Alfredo "Albee" Benitez  on Friday said "as we approach the final week of the Masskara Festival, I am filled with immense pride and joy to witness the vibrant spirit and enthusiasm that our city has displayed throughout this grand celebration."
He added that "this endeavor is more than just a festival; it is a reflection of our resilience, creativity, and unity as a community."
Benitez further said that in this last week of festivities, "I encourage each and every one of you to immerse yourselves in the festival highlights and celebrate with the world! Let us revel in the beauty of our shared tradition, the rhythm of the street dances, and the kindred spirit that fills our air."
"Let us paint the town with smiles, laughter, and love in the last week of Masskara," the mayor further said.
Earlier, Councilor Jason Villarosa, chairperson of the City Council committee on tourism, said the Bacolod Yuhum Foundation Inc. already submitted the lists of prizes for the top winners of street and arena dance as well as electric performing float competitions to Mayor Alfredo Abelardo Benitez.
Villarosa  said the mayor approved the P1 million cash prize for the street and arena dance champion and P500,000 for the top winner of the electric performing float competition.
The Sangguniang Panlungsod approved and ratified the memorandum of agreement between Bacolod City, represented by Mayor Alfredo Abelardo Benitez, and 10 barangays joining the MassKara Streetdance and Arena Dance Competition in October.
The MOA is for the financial assistance from the city government amounting to P700,000 per barangay.
The SP also ratified the MOA between the city government and 11 barangays participating in the Electric MassKara Dance Competition for financial assistance amounting to P300,000 per village.
City Budget Officer Maria Imelda Willams has certified that there are available funds for the subsidies amounting to P10,300,000 under the MOOE-Donations account of the City Mayor's Office for 2023.
Part of the agreement stipulated in the MOA is that the barangays are required to submit liquidation and fund utilization reports of the fund not later than 30 days after receipt of the amount.
The 10 barangays participating in the MassKara Streetdance and Arena Dance Competition are 21, 34, 40, Granada, Sum-ag, Tangub, Vista Alegre, Mansilingan, Handumanan, and Cabug.
Electric MassKara Dance Competition participants are Barangays 5, 12, 14, 17, 18, 19, 24, 25, 32, Bata, and Singcang-Araneta.
The street dancing competition and the Electric MassKara dance competition are the highlights of the MassKara festival.