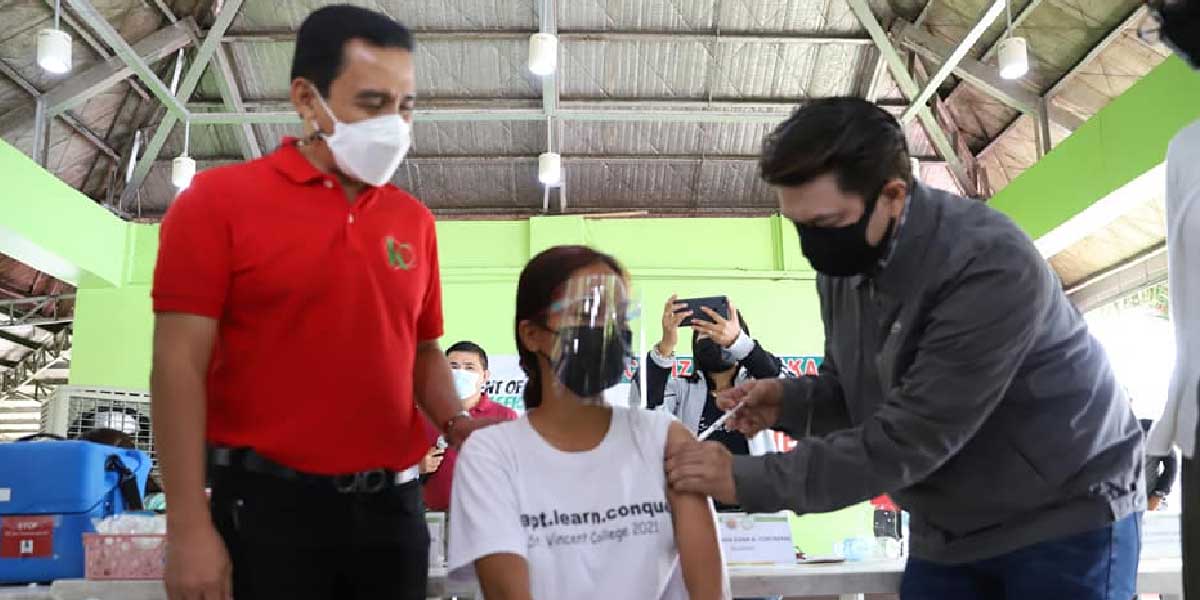 By Felipe V. Celino 
ROXAS CITY, Capiz – Almost 20 percent of the 544,670 Capiceños who are eligible for the Covid-19 vaccines have been inoculated.
Data from the Provincial Health Office (PHO) indicated that 104,124 persons have received the vaccines, including 76,685 who are considered fully vaccinated.
A person is considered fully vaccinated two weeks after receiving their second dose.
About 16,452 frontline healthcare workers were fully vaccinated, 27,931 senior citizens, 31,623 persons 18 to 59 years old with comorbidity, and 679 essential workers and uniformed personnel.
The administered vaccines included Pfizer, Oxford AstraZeneca, Sinovac, Coronavac, Moderna, and Janssen.
Vaccination in the different vaccination sites is ongoing.
Capiz Governor Esteban Evan Nonoy Contreras said that the provincial government did not stop asking additional vaccines from the national government.
Capiz has 6,583 COVID-19 cases (664 active, 5,586 recoveries and 333 deaths).
The PHO will soon start the vaccination of A4 or essential workers priority subgroup in 14 Local Government Unit (LGU) in Capiz.
Contreras said that its proper to vaccinate the A4 group so they will be protected in their workplaces.
The towns of Cuartero, Dao, Dumalag, Dumarao, Panay, Panit-an, Pilar, Pontevedra, President Roxas, Roxas City, Sapian, Sigma, Tapaz, and Jamindan are the priority in the A4 vaccination.