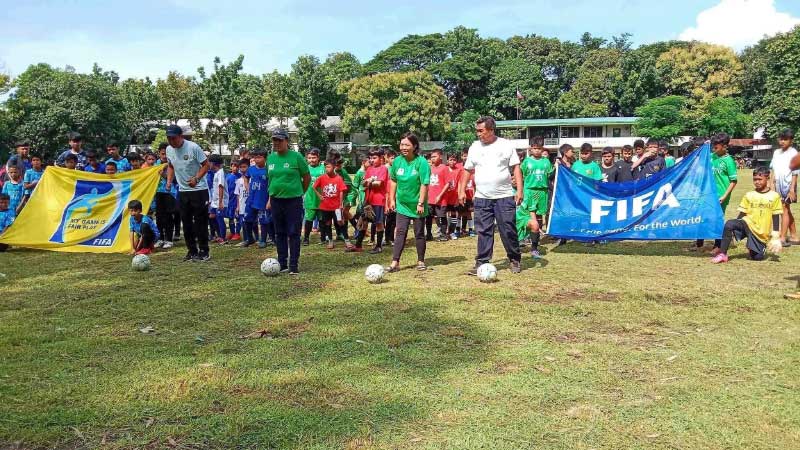 By Glazyl Y. Masculino
BACOLOD City – More than 300 players joined the 1st Bacolod Football League (BFL) tournament here that kicked off on July 16 and will run until August 21.
The first season of the tournament is being held at the Bacolod City National High School, in coordination with the Department of Education (DepEd)-Bacolod, Futgals, 6100 First Touch, and Negros Occidental Football Association (NOFA) Referees Committee.
According to BFL general coordinator Jeffrey Velez, the league aims to continue the development of the players and increase the level of football in the city and the province through the regular conduct of tournaments.
The BFL is the newest football league here which is participated by 13 teams in two age categories.
For the Under-12 group, players are from 6100 First Touch, Bago City FC, Sidlak Victorias, Ramses Madirigma, Education and Training Center School (ETCS)-1, Rizal FC, University of St. La Salle (USLS), and Legacy Aspin FC.
For the Under-16 Boys group, participants are the 6100 First Touch, Mandirigma, USLS, Legacy Aspin FC, and Domingo Lacson National High School.
Velez said the tournament will be held quarterly every year.