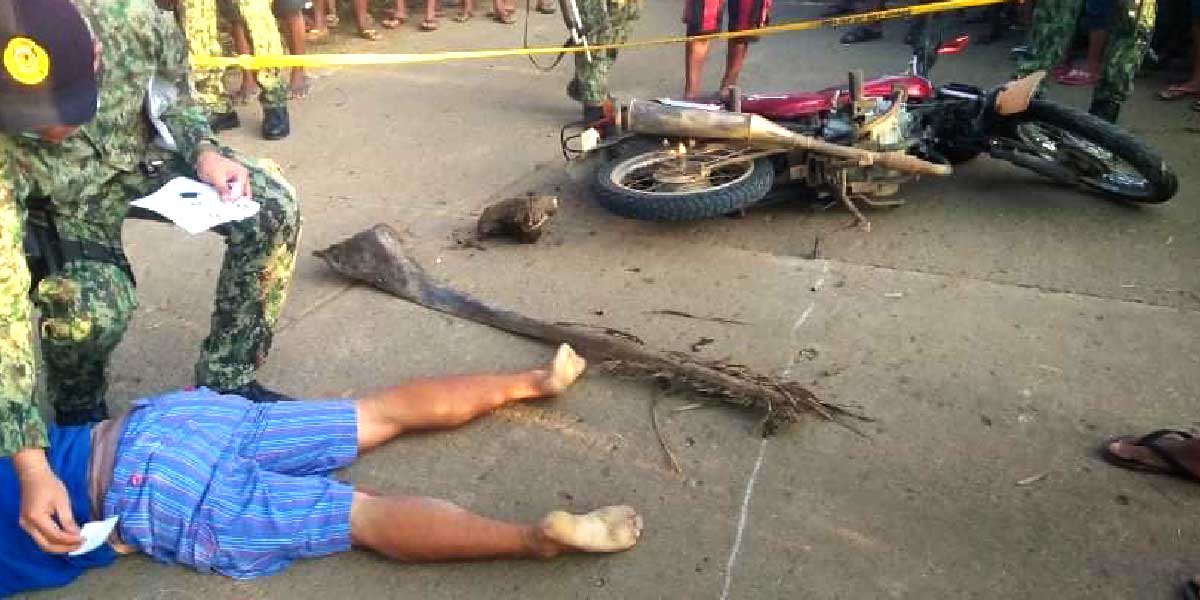 By Glazyl Y. Masculino
BACOLOD City – The Negros Occidental Police Provincial Office (Nocppo) here recorded three more shooting incidents in the past three days.
In Calatrava town, Lito Villamor, 43, of Barangay Minautok was riding a motorcycle on his way home when he was chased by two unidentified men on a motorcycle at the said village last Friday.
The assailants, whose faces were covered, repeatedly shot Villamor, causing him to fall from his motorcycle.
Police Major Roberto Indiape Jr., town police chief, said the perpetrators, according to the witnesses, shot the victim again on the head while he was already on the ground.
Police recovered from the scene six cases of .45 caliber ammunition and two fired bullet slugs. The victim was declared dead on arrival at a hospital.
Indiape said they are investigating if the killing had something to do with the personal life of Villamor.
"Napa summon na siya dati ka barangay pero na settle niya man to ang complaint sang relatives niya," he added.
Indiape said that Villamor's family told the police that he had no enemies.
The victim was a peanut butter vendor and a small planter, according to the police chief.
In Silay City, Arnold Rivera, 48, of Barangay E. Lopez was shot dead by four unidentified perpetrators at the said village last Friday.
Investigators said Rivera and his wife were riding a motorcycle on their way home from the sugarcane plantation when a white sedan and two motorcycles waylaid them.
One of the suspects then shot the victim at close range, hitting him on the face and left shoulder.
Recovered by police from the scene were two fired cartridges of caliber 5.56 ammunition, and a live ammunition for .45 caliber.
Police said they have no motive yet on the incident.
In Valladolid town, Antonio Esponilla, 44, of Barangay Alijis was injured after he was allegedly shot by security guard Tammy Flores, 29, of the said village.
Police Major Wilfredo Benoman Jr., town police chief, said they are eyeing love triangle as possible motive behind the incident.
Benoman said Flores and his cousin, who was an alleged accomplice in the incident, were arrested after they got involved in a vehicular accident during their escape.
"Based on circumstantial evidence, we learned na sila ang suspects sa shooting, we also recovered the firearm used in the crime," the town police chief added.
Benoman said Esponilla was shot twice and will undergo a surgery. He is still confined to a hospital while they are waiting for the filing of charges against the two suspects.