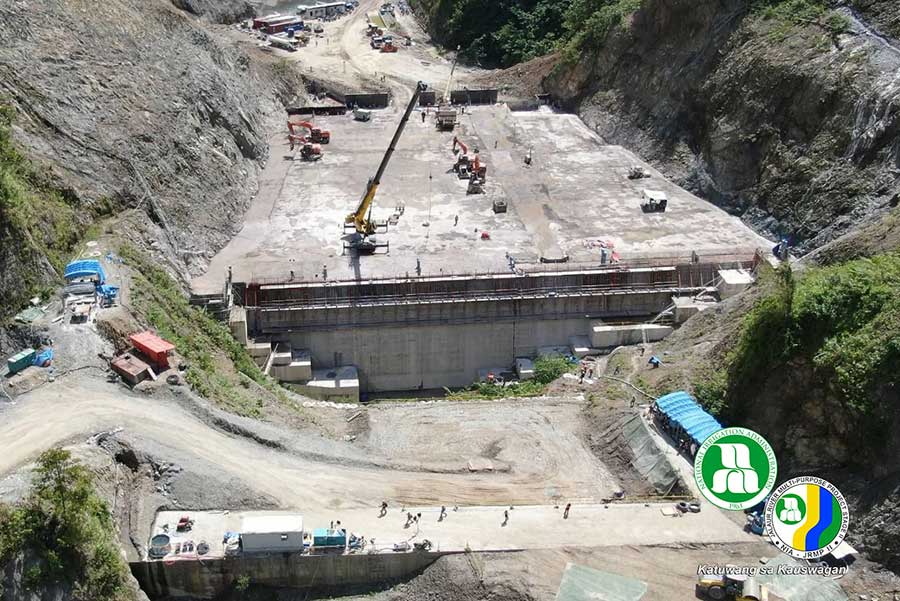 The resettlement project intended for 32 families of Indigenous Peoples (IP) affected by the Jalaur River Multi-Purpose Project Stage II (JRMP II) in the municipality of Calinog, Iloilo is expected to be completed in June and will be ready to accommodate beneficiaries by the third quarter of this year.
JRMP II spokesperson Steve Cordero, in an interview on Tuesday, said the project situated in Sitio Agburi, Barangay Cahigon of the said municipality was 55.33 percent complete as of last March.
It was supposed to be completed in the first quarter of this year but the incessant rains since December affected the construction so the contractor has requested an extension.
"Based on their revised schedule they are still on track," he said.
All the site development and needed facilities such as the multipurpose hall will be completed by end of 2022.
All those to be relocated are expected to transfer to the resettlement site a year before the completion of the dam project set on Dec. 29, 2023.
The beneficiaries are those whose current residential houses are expected to be submerged during the filling up of the JRMP II high dam.
The National Irrigation (NIA) that is implementing the dam project has partnered with the National Housing Authority (NHA), which provided PHP20 million as its counterpart for the housing project.
Each of the 32 houses has a floor area of 35 square meters built in a 150 square meters lot.
"This is the very first housing project under the NHA Housing Assistance Program for Indigenous Peoples in Western Visayas and first time for NHA to partner with NIA for the relocation," Cordero said.
Five of the 32 beneficiaries already received their Certificate of Lot Allocation during the Integrated Sustainable Assistance Recovery and Advancement Program (ISARAP) held in the town of Pototan in Iloilo on April 30.
Meantime, the overall physical accomplishment of the JRMP II was at 48.37 percent as of March 2022.
It is expected to be completed in December 2023 and will already start its operation in 2024.
JRMP II, which is the biggest irrigation project outside of Luzon, is expected to provide irrigation to 31,840 hectares of farmlands in Iloilo, generate 6.6 megawatts of hydroelectric power, 86 million liters per day of bulk water supply for the province and city, and generate eco-cultural tourism opportunities and mitigate flooding in Calinog and nearby towns. (PNA)