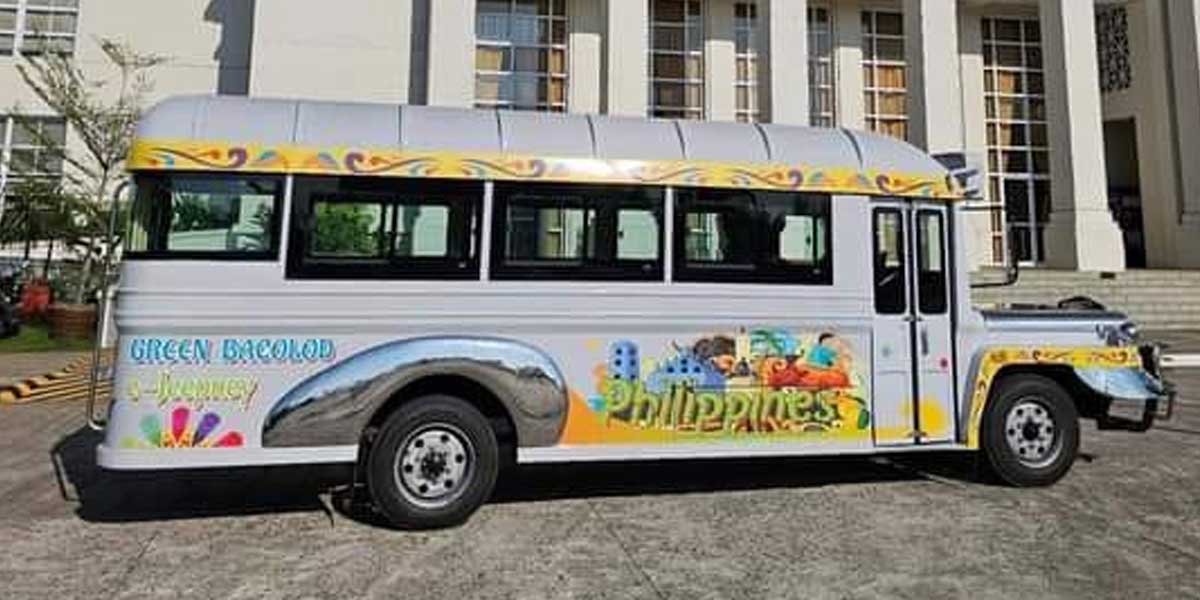 By Glazyl Y. Masculino
BACOLOD City – Mayor Alfredo "Albee" Benitez said that 35 units of electric (e)-jeepney will arrive here in the coming months.
The delivery begins after the test run of the e-jeepneys received positive feedback from the operators.
Benitez said that based on the observation of the operators, they can save bigger on the operational cost, considering the hike in gasoline price.
"Gin tilawan nila and very much daw okay sa ila ang e-jeepney. Mayo ila reception," he said.
Benitez said the units are expected to arrive by October or November 2023.
Last July, the local government here launched the e-jeepney manufactured by China-based Jiangsu Fengchuen New Energy Power Technology Co. Ltd. led by its chairman Li Longde.
It can accommodate 21 people. The interior height is 1.75 meters and it is equipped with an air conditioner with four speakers, a radio, and four-way closed circuit television camera (CCTV), and a global positioning system (GPS). It also has a front door for entry and a rear door for emergencies.
However, Benitez said that the manufacturer changed some of its design, as it was previously suggested to put the door at the side of the vehicle.
"The steering will have to be a little better," Benitez said, as he assured that it is safe for the passengers.
Benitez said that operators were also concerned about the durability of the vehicle – how long will it last?
The mayor said that the manufacturers guaranteed the operators that it would last 10 years.
Benitez said they are planning to create a technical working group (TWG) to determine the areas where to put up charging stations for the e-jeepney. "Amo ni ang challenge, that's why gina dali-an ang pag create ka TWG," he added.
He said that the city will initiate putting up charging stations after the TWG decides.
Earlier, the Fengchuen company said that it will also construct its electric vehicle plant here – the first in the country if the plan pushes through.
"I'll leave it up to them to decide what is feasible or viable to them," Benitez said.
"Meantime, order ta anay. Kung makakuha ta volume, mag damo na, amat-amat na na," he said.
E-jeepneys undergo various rigorous tests at professional automotive test grounds before mass production.
"We may be the first city in the Philippines to be able to convert public transportation into electric vehicles," he said.