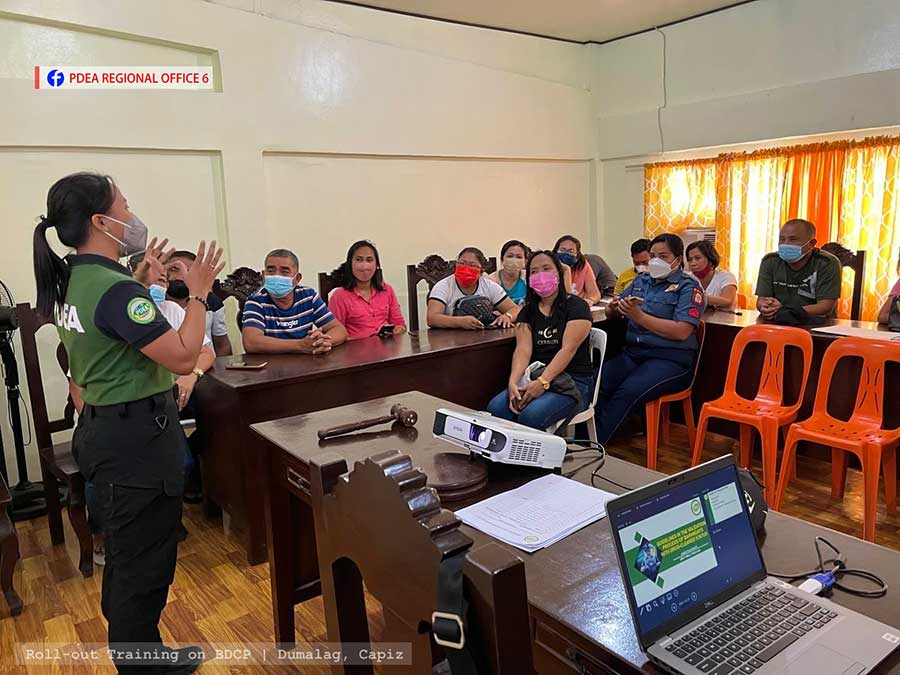 By Alex Lumaque
ROXAS CITY, Capiz – A total of 3,561 out of 4,051 barangays in Western Visayas are cleared and not affected by illegal drugs, based on the Barangay Drug Clearing Program (BDCP) by the Philippine Drug Enforcement Agency (PDEA) as of May 2022.
"Hopefully we will reach our target for a genuine drug-cleared and drug-free Western Visayas as pointed out by our PDEA 6 director Alex Tablate," said PDEA 6 Public Information Officer Shey Tanaleon during an online meeting of the Capiz Association of Government Public Information Officers (CAGPIO).
Tanaleon said Western Visayas is 87.90 percent drug-cleared with barely 500 barangays left to be cleared from the illegal drugs problem.
"We always emphasize that once the barangays have been declared as drug – cleared, the status is not permanent that's why we conduct validation and verification of these barangays to ensure that they comply with the parameters under the Dangerous Drugs Board regulation," Tanaleon noted, referring to the Regional Oversight Committee Deliberations that validate and verify the concerned drug-cleared barangays application for the retention of its drug-cleared status.
She also stressed that the recent efforts of PDEA focused on the drug-free workplace program campaign.
The initiative requires all drug-cleared barangays to have a drug-free workplace program policy in place for their actions to take if their employee is drug dependent or would like to surrender to authorities. (PIA)