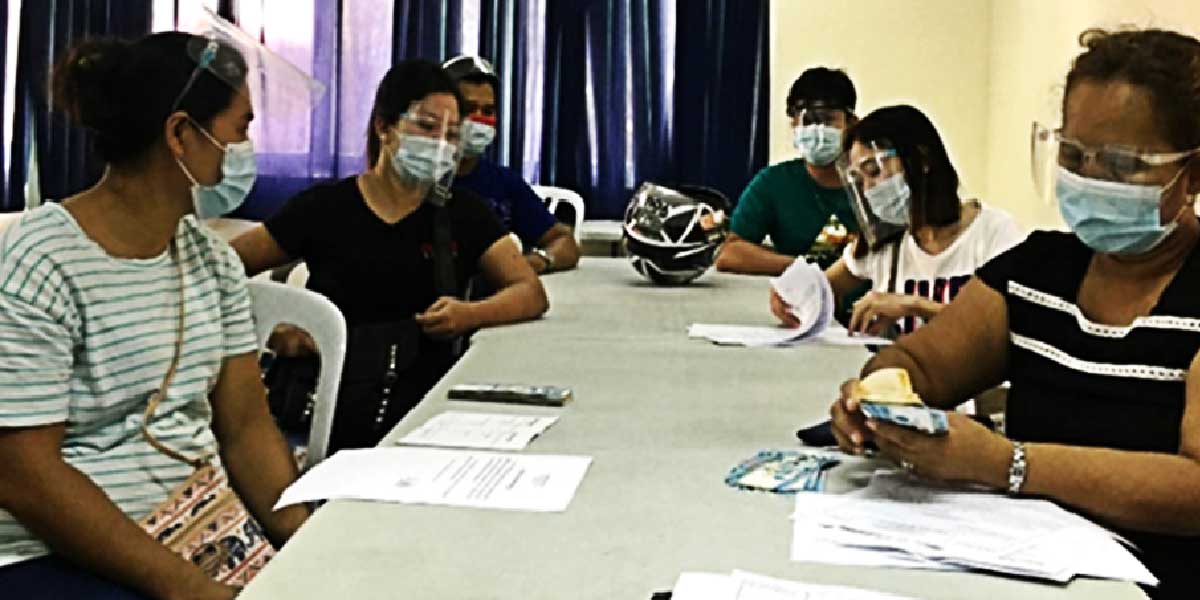 Through the Single Entry Approach (SEnA), 372 affected workers in Negros Occidental received a total of Php 7,624,207.51 money claims for regular holiday pay and special day premium, provisions of minimum wage and payments of 13th month, retirement and separation benefits, among others.
The workers were from the micro, small and medium enterprises (MSMEs) which temporarily laid off their employees and closed establishments due to the impact of the pandemic. As a result, 284 requests for assistance (RFAs) for mediation through the Single Entry Approach (SEnA) were filed, of which 129 were settled and 155 were disposed.
One notable amicable settlement facilitated by the Department of Labor and Employment (DOLE)-6 through its Negros Occidental Field Office (NOFO), was the RFA filed by an employee working as a sales assistant of an apparel shop in Bacolod City involving claims for non-payment of wages, overtime pay, service incentive, leave pay, 13th month pay, and separation pay which amounted Php 285,000.
SEnA Desk Officer (SEADO) Ma. Zyrene Prietos facilitated the resolution of the RFA in less than two weeks.
Another settlement handled by SEADO Richard Aprosta involved three employees who worked at a bakeshop in Bacolod City. The responding party provided separation pay and retirement benefits to affected workers amounting to Php 306,967.
"We appreciate the efforts of our SEADOs in providing immediate assistance to the affected workers as well as the compliance of the business owners to labor standards. Despite the pandemic, we were able to ease the burden of the workers and still maintain a healthy working relationship between the workers and management," DOLE-Regional Office No.VI Regional Director Cyril L. Ticao said.
"The number of RFAs swelled due to the suspension of acceptance of RFAs after the issuance of the DOLE Department Order No. 213, Series of 2020 or the Prescribing Guidelines in the Prescription of Actions and the Suspension of Reglementary Periods to File Pleadings, Motions and Other Documents on May 5, 2020. It was further extended until the month of September 2020 due to the implementation of Modified Enhanced Community Quarantine in the City of Bacolod," explained DOLE-NOFO Head Mary Agnes N. Capigon.
"I would like to commend the desk officers for exerting their time, effort and even risking their health and safety just to prevent such labor issues and conflicts from ripening into full-blown disputes or actual labor cases," added Capigon.
DOLE-NOFO has been sharing half of the total number of RFAs handled in Western Visayas since the institutionalization of SEnA in 2010. Among the workers served by the program were from the agricultural sector and are living in the far-flung areas of the province.