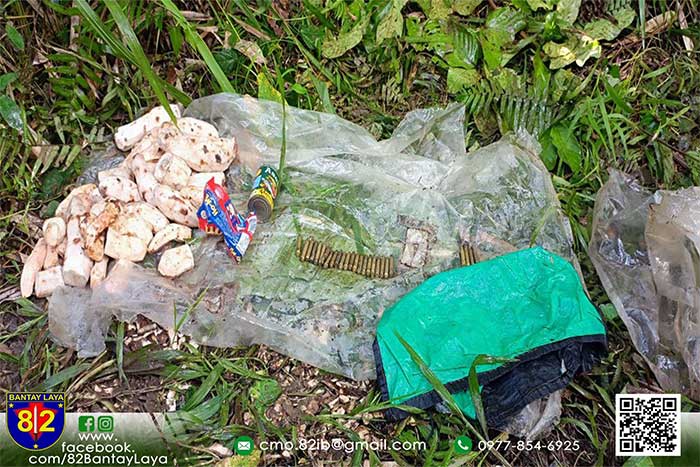 By Jennifer P. Rendon
Another armed encounter happened between members of the Philippine Army's 82nd Infantry Battalion and suspected New People's Army morning of Nov. 12 in Janiuay, Iloilo.
No one was reported killed or injured during the firefight that lasted for just about five minutes.
According to reports, 82nd IB soldiers proceeded to Sitio Bacan, Barangay Barasalon following information about the presence of armed rebels, who are believed to be members of the Baloy Platoon of the NPA Komiteng Rehiyon–Panay's (KR-P) Central Front.
The group was allegedly extorting from residents in the area, the 3rd ID report indicated.
It didn't take long for the rebels to scamper towards the southwest portion of the area.
While the troops conducted a hot pursuit operation, scouring and clearing the enemy withdrawal route, they discovered a temporary harbor site near the area that could accommodate around 10 persons.
The soldiers also seized four live ammunition and 19 empty cartridges of 5.56mm rifle.
Meanwhile, Major General Marion Sison, 3rd Infantry Division commander, lauded the operating troops for their relentless effort to run after local communists.
He also cited the vigilance of the local populace in providing accurate information to the troops on the location and activities of the communist terrorists.
"Your Army will not allow the rebels to stage atrocities and conduct their extortion scheme in Janiuay and neighboring towns. As I direct our troops to shift to combat operations," he said.
Sison also encouraged the public to join the government's fight against this terrorist group by providing information to authorities.
It was gathered that it's the 24th armed encounter in Panay Island for this year.
Recently, Sison has ordered 3rd ID troops to immediately shift focus from election duties to counter-insurgency operations.
He also emphasized that they would conduct relentless combat operations against the remaining members of the local terrorists and give them no breathing space to regroup and recover.
He also ordered all Army units should double their efforts to dismantle the four remaining guerrilla fronts in Negros and Panay Islands.