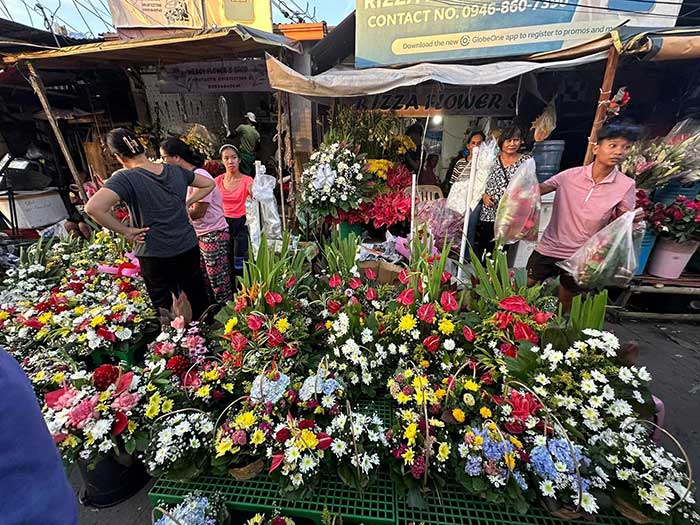 By Glazyl Y. Masculino
BACOLOD City – At least 400 vendors here were allowed to sell flowers for the observance of All Saints' Day and All Souls' Day from October 29 to November 2.
Atty. Pacifico Maghari III, city administrator, said on Friday that these flower vendors paid P400 to secure the permits, adding that they are still accepting applicants for a special permit.
Based on the resolution issued by the Local Market Committee, the designated areas for the flower vendors were the Bacolod public plaza, along Gonzaga Street and San Juan Street, and areas at Libertad Street along Hernaez Street and Mabini Street across Jollibee, Burgos Market along Burgos Street and Burgos Cemetery inside the closed road, for selling of flowers, candles, and other goods in relation to the observance of "Undas."
They were allowed to sell flowers, candles, and other goods during the said period, according to Maghari.
Maghari said that they will be monitored by the Public Order and Safety Office (POSO) and the City Legal Enforcement Team to ensure order in the designated areas.
The LMC also tasked the POSO and the City Legal Office (CLO) to monitor the one-meter-by-one-meter compliance of the vendors.
Maghari said those who fail to secure a special permit are not allowed to display in the said areas.
Meanwhile, Maghari said that the General Services Office (GSO) has been already directed to ensure cleanliness in public cemeteries in preparation for the "Undas."