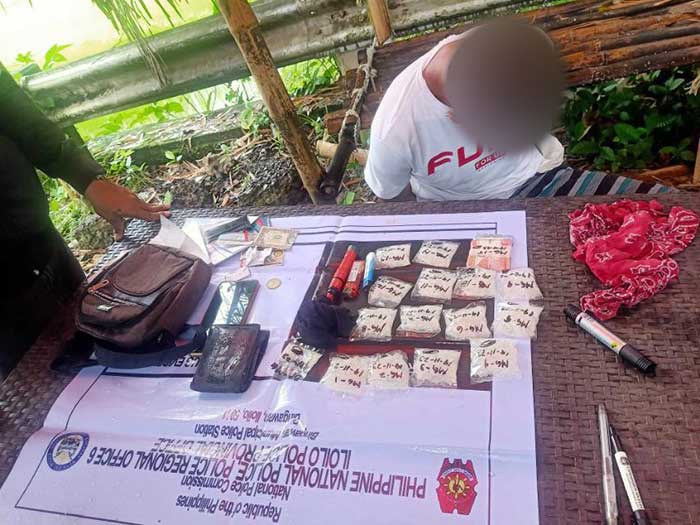 By Jennifer P. Rendon
More than P7 million worth of suspected shabu were seized in the relentless anti-illegal drug operations of the different police units all over the region.
The series of anti-illegal drug operations is part of the Police Regional Office (PRO) 6's Birada Birada Semana, which ran from Nov. 13 to 19.
Birada Semana is a weeklong enhanced managing police operations (E-MPO) and focused police operations on anti-criminality, wanted persons, illegal drugs, and illegal gambling.
But unlike the previous months, the latest Birada Semana had the Iloilo Police Provincial Office (IPPO) taking the lead after confiscating 54 percent of the total drug haul.
For the period, PRO-6 units conducted 64 anti-illegal drug operations that led to the confiscation of P7,453,792 worth of illegal drugs.
While IPPO only conducted 11 operations, these led to the seizure of P4.025 million worth of illegal drugs.
The biggest contributor was the arrest of a jeepney driver who was arrested in a P2.4-M drug bust at Barangay Poblacion, Bingawan, around 2 p.m. on Nov. 19.
Police recovered from Menandro Gililang, 44, of Zone 7, Barangay Balabag, Santa Barbara, Iloilo, 14 sachets of suspected shabu worth P2,414,000.
As usual, the Negros Occidental Police Provincial Office (NOCPPO) topped the most number of operations at 26 and confiscated P802,032 worth of illegal drugs; next is Bacolod City Police Office (BCPO) with 10 operations seizing P844,550 worth of illegal drugs; and Iloilo City PO did 8 operations and netted P1,364,760 worth of drugs.
Capiz PPO and Guimaras PPO conducted 4 operations each while Aklan PPO only mounted one operation.
All over the region, 74 persons were arrested for violation of the Republic Act 9165 (Comprehensive Dangerous Drugs Act of 2002).