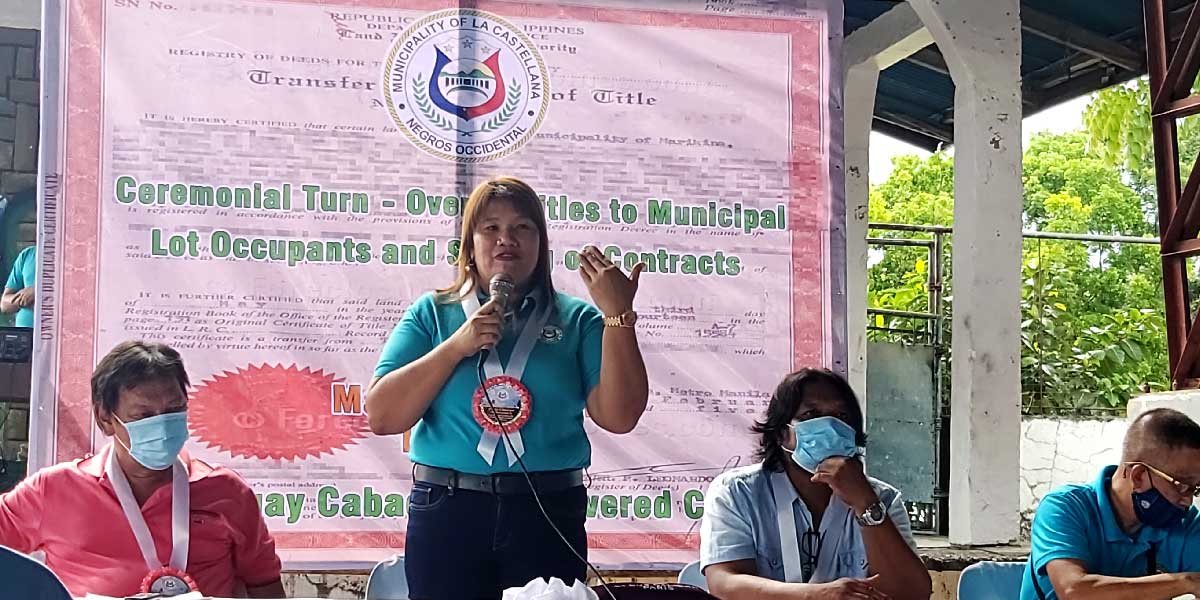 By Dolly Yasa
BACOLOD City – Mayor Rhumyla Nicor-Mangilimutan of La Castellana, Negros Occidental on Tuesday turned over land titles to 700 recipients in Barangay Cabacungan who were occupying the lot owned by the municipal government at the Barangay Cabacungan multi- purpose covered court.
An ordinance approved by the municipal council authorized Mangilimutan to dispose of the 14-hectare lot to the tenants.
She was also authorized to sign documents pertaining to distribution of the property.
"It was a long way to go," Mangilimutan told reporters here.
She said she started processing the transfer of the municipal lots to the occupants in 2014 when she was working as secretary to the mayor who was then her father, Alberto Nicor.
Mangilimutan further said that while there were those who refused to believe that the lots they are occupying will be theirs, majority of the occupants applied.
She said a number of them fully paid for their allocated lot while there are those who initially paid 10 percent while the rest will be payable in 15 years.
The residential lots were priced at P840 per square meter while the commercial lots cost more than 1,000 per square meter.
Mangilimutan also underscored to the residents that part of their payment will be reverted to the barangay for infra projects that will benefit the residents.
The mayor also said that the municipal government has earmarked at least P1 million for Kalahi-CIDDS projects, including a water supply project in the barangay.