By Glazyl Y. Masculino
BACOLOD City – While everyone is busy attending virtual Christmas parties and buying gifts for their loved ones, the Metro Bacolod District Jail -male dormitory (MBDJ-MD) in Barangay Singcang-Airport here has thought of a way for about 700 persons deprived of liberty (PDLs) to also feel the spirit of Christmas even behind bars.
Now on its third year, the jail headed by Jail Chief Inspector Felix Sariana, held an activity for the PDLs dubbed "Wish upon a Christmas Tree."
Jail Officer 1 Charlene Valerio, said that through the said activity, PDLs can receive gifts from individuals who may grant their wishes.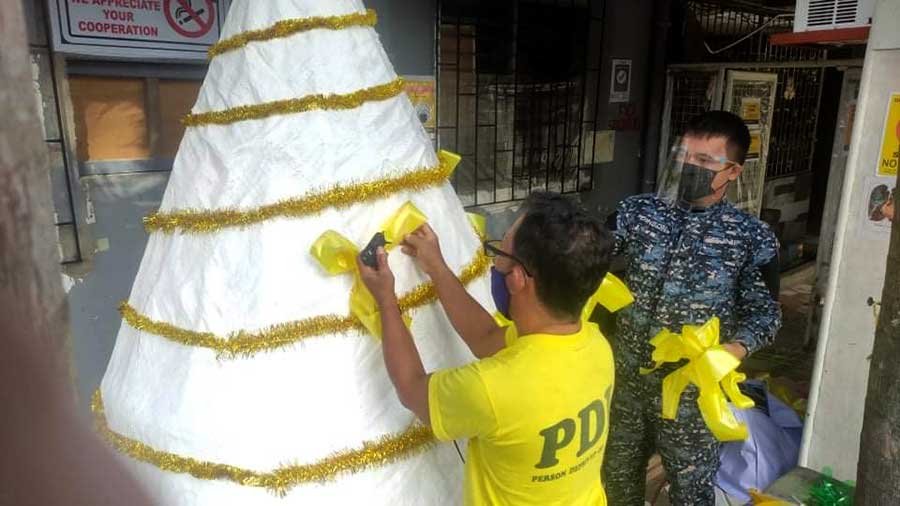 Valerio said that PDLs were instructed to write their wishes on sticky notes which was later hanged on the Christmas Tree that stands about 8.5 ft.
Valerio said the Christmas tree was made of recycled materials like sacks of rice, used softdrink bottles, and old Christmas decorations.
Valerio said that PDLs would always look forward to have this kind of activity every December.
Most of the PDLs wrote simple wishes for themselves like groceries and clothes, while some wishes were intended for their families, she added.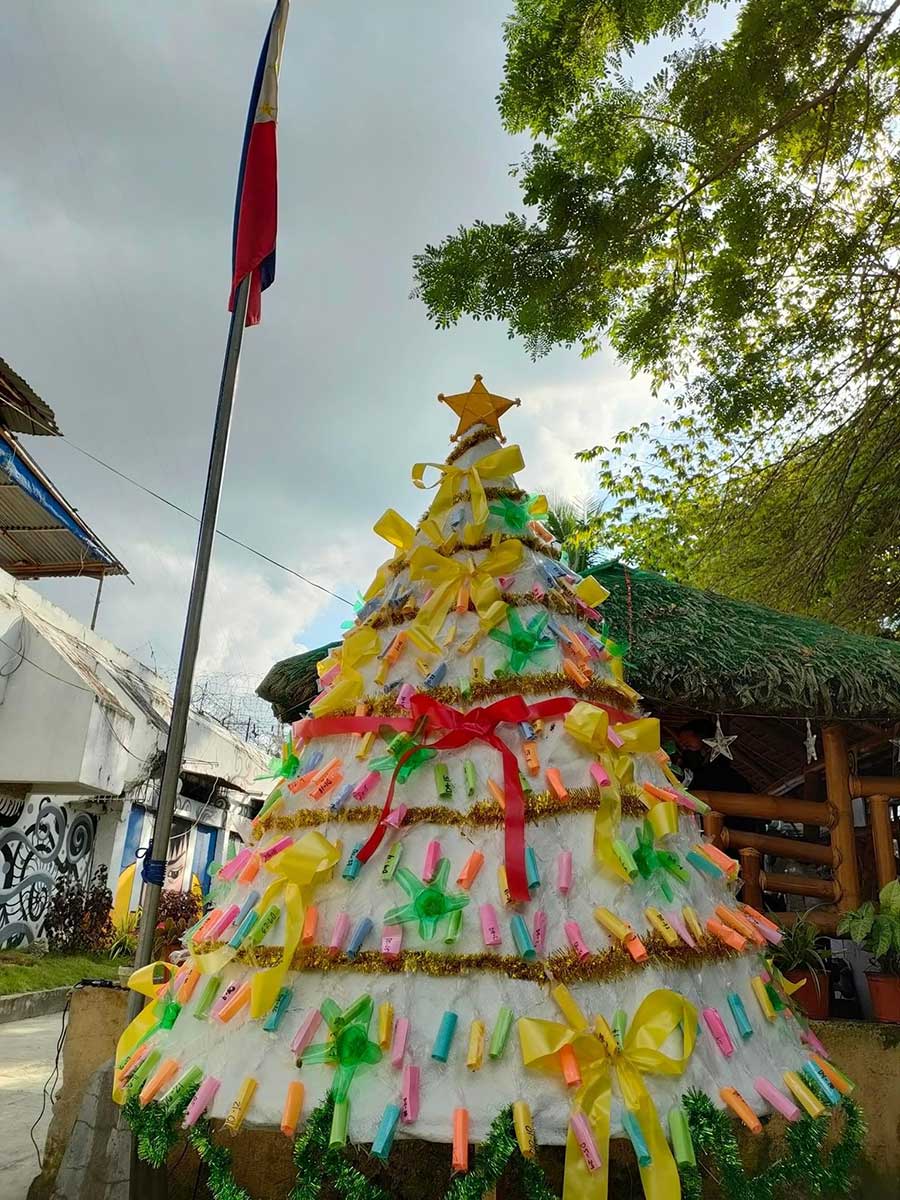 "Simple lang gid ila gusto, more on groceries, foot wear and clothes, ang iban toys for their children siguro," Valerio said.
Valerio said the activity is a way to ease the homesickness of PDLs who could not see their families since last year since the pandemic prohibited visitation in jails to prevent the spread of coronavirus disease 2019 (COVID-19).
"Ang iban sa ila na families na affect gid ka COVID, gadugang kasubo nila sa sulod," she added.
She also said that hundreds of PDLs with disabilities and senior citizens were no longer visited by their loved ones even before the pandemic started.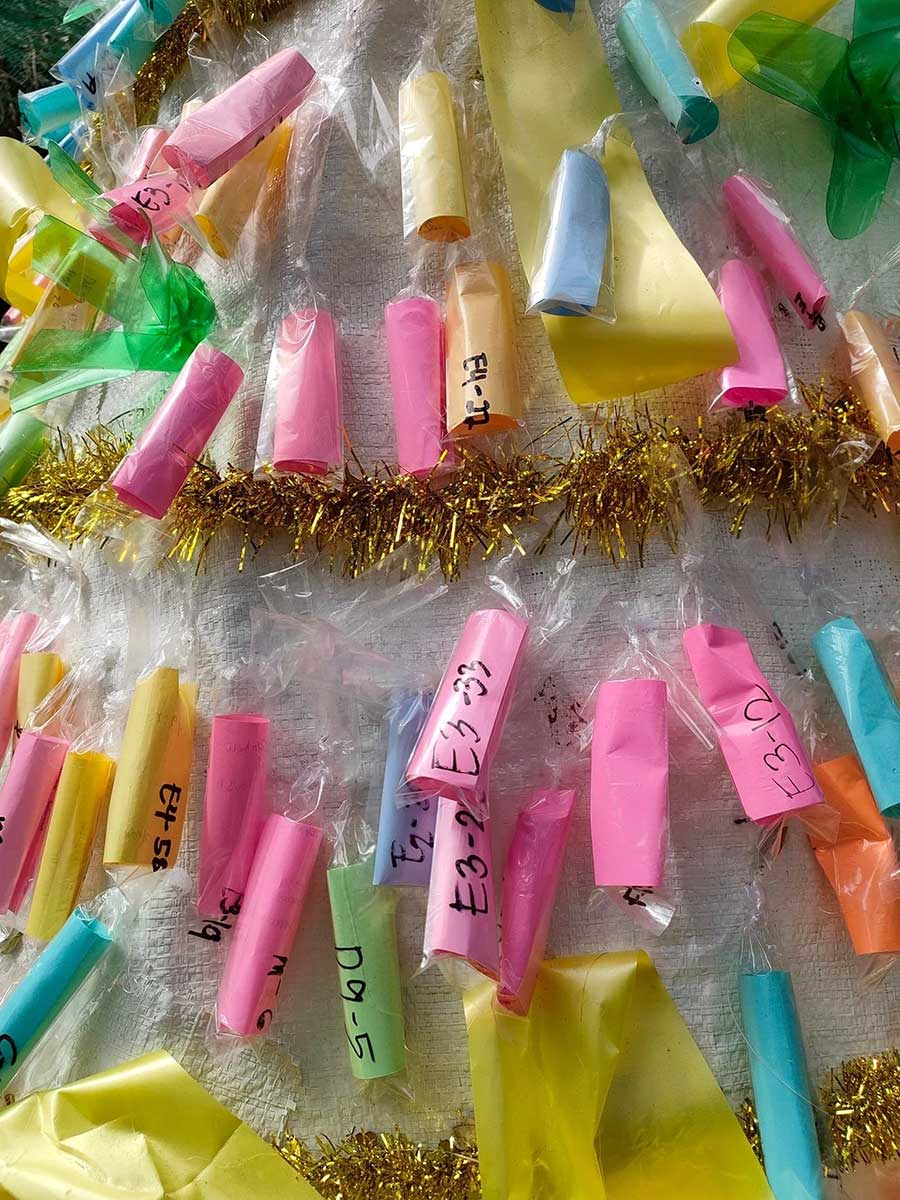 Thus, the activity aims to give hope to the PDLs and to let them feel that they are not forgotten.
As of now, some call center firms, policemen, bikers, and other private individuals have pledged to fulfill the wishes of the PDLs or even provide them with their necessities inside the jail facility.
Valerio said that those who want to extend generosity to the PDLs, can pick sticky notes as many as they can, or ask assistance from jail officers in case they could not visit the jail personally.
Valerio said that the activity will end on Dec. 24, as giving of gifts to PDLs will be held on Christmas Day, Dec. 25.