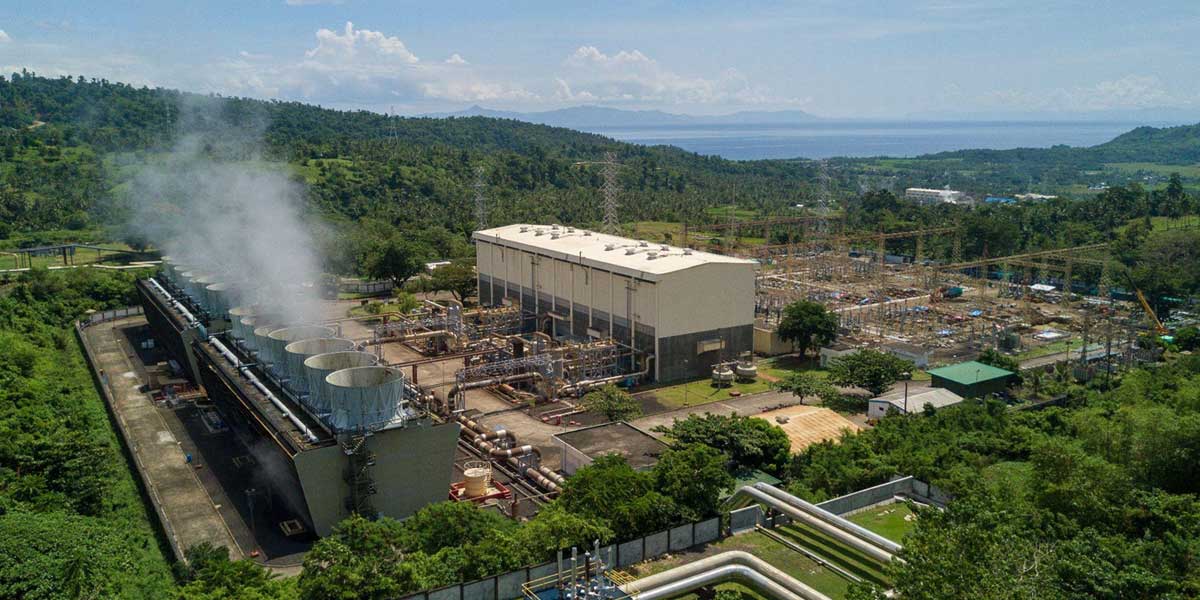 Aboitiz Power Corporation (AboitizPower) is strengthening its bid to grow its RE portfolio in the next decade with plans to build a binary plant in Tiwi, Albay.
Through its subsidiary AP Renewables, Inc. (APRI), the company is set to construct a binary geothermal power plant that will utilize excess heat from spent brine at the Tiwi geothermal facility — the country's first geothermal power plant — generating an additional 17 megawatts (MW) gross capacity of clean and renewable energy for the grid.
"The expansion of our Cleanergy portfolio isn't solely hinged on acquisitions or the construction of big-ticket projects. At AboitizPower, and within the Aboitiz Group, we always seek ways to optimize available resources. This project is a testament to that," AboitizPower President and Chief Executive Officer Emmanuel V. Rubio said.
The Tiwi binary plant will be built from the ground up with an entirely new binary plant system, pipes, and transmission line. Last April 29, APRI signed an agreement with its steam provider for the supply of brine that will fuel the binary facility. Construction on the project is targeted for completion at the end of 2023.
Geothermal energy, which is a form of renewable energy, comes from the heat of the earth, produced by drilling holes into the ground to tap steam—or the hot water rising to the surface of the earth—from geothermal reservoirs. Residual heat from the hot brine side of the geothermal production process that is otherwise discarded is harvested to produce electricity through the binary geothermal power plant.
"We are determined to further grow our Cleanergy portfolio in the next 10 years and will pursue every reasonable opportunity to do so," said Rubio.
APRI President and Chief Operating Officer Jeffrey Estrella explained that the concept of recovering heat from geothermal brine and converting it into electricity is a novel solution that increases the overall generation productivity from the Tiwi geothermal facility.
"This project is meant to recycle our by-product and turn it into productive energy in the form of electricity, through the addition of a binary plant. We are always keen on investing in improvements and technical innovations that extend the useful life and improve the output of our renewable energy assets," he said.
AboitizPower's geothermal, hydro, and solar facilities across the Philippines compose Cleanergy, the company's clean and renewable energy brand.
Since acquiring the Tiwi-MakBan complexes in 2009, AboitizPower has invested in the rehabilitation of the facilities to improve performance and extend their operating life. The project took on its first debt financing in 2016, following a successful revamp, with the backing of the Asian Development Bank (ADB) through the issuance of the first Climate Bond in Asia and the Pacific.
AboitizPower envisions a 50:50 balance between its renewable and thermal portfolios by 2030, further growing its Cleanergy capacity along the way in an effort to help build the country's RE market and contribute to the global RE goals.