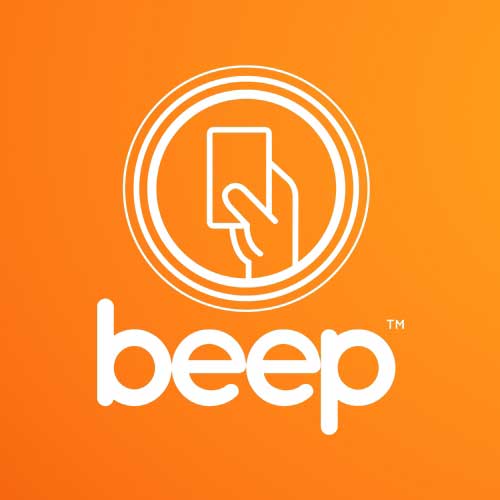 AF Payments, Inc. (AFPI), the company behind the trademarked beep™ brand, wishes to inform the public, particularly the residents of Cebu City, about the clear distinction between beep™ and Beeprides. The latter has recently announced the suspension of its operations.
Beeprides cited "severe" factors such as supply issues, stiff competition, delay in the approval of route modification, and ongoing road construction works as reasons for this decision.
beep™, the trusted brand used by AFPI for its contactless smart cards and Automated Fare Collection System (AFCS), continues to operate in Metro Manila and various provinces across the country. Commuters can continue to enjoy the unparalleled convenience that the beep™ system provides for their daily commutes. beep™ cards are readily available for purchase at transportation terminals and popular online channels.
Furthermore, the beep™ AFCS is fully operational across a wide range of transportation modes, including LRT1, LRT2, MRT3, city and provincial buses, and modern jeepneys nationwide.
"Our transport partners, including all bus operators at the Cebu South Bus Terminal (CSBT) and other modern jeepney services, remain committed to serving the daily commuting needs of our valued commuters. AF Payments Inc. stands as a trusted and dependable partner for both transport operators and commuters alike. Our unwavering mission is to provide the best possible commuting experience," said JJ Moreno, CEO of AF Payments Inc.
AFPI boasts a robust supply chain for cards and equipment, assuring uninterrupted service delivery to both its business partners and end-users.
It is important to note that AF Payments has taken legal action against Beeprides, for copyright infringement.  This case is currently pending in the courts. This aims to clarify any confusion among the public regarding the two distinct companies that serve the public transportation sector.
Transport operators and other businesses that wish to partner with AF Payments may get in touch via sales@afpayments.com. Stay updated on the latest news and promotions by  following the official beep™ social media accounts on Facebook <fb.com/beepcardph>, X (Twitter) <twitter.com/beep_card>, and Instagram <instagram.com/beep_card>. More information is available at the website <https://beep.com.ph/>.