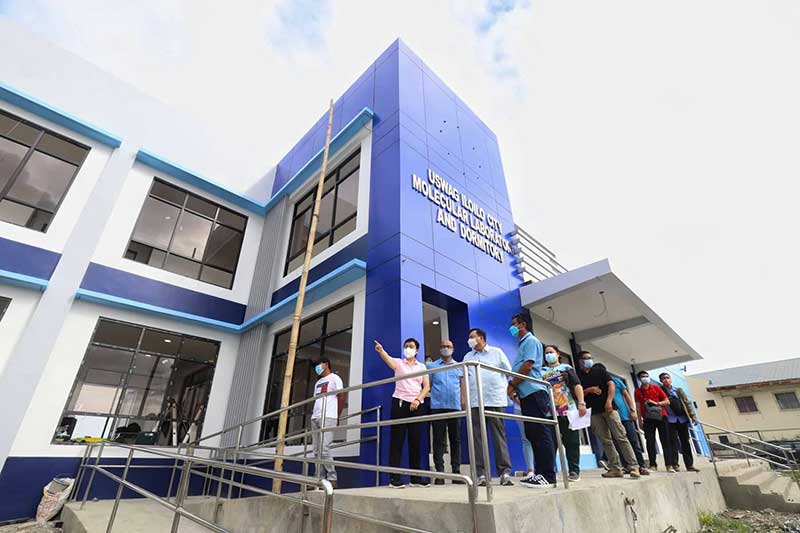 By Jennifer P. Rendon
Iloilo City has not recorded a single case of the Omicron variant of COVID-19.
But it's no case for people to be complacent. In fact, Mayor Jerry Treñas stressed the need to be proactive amid the surge in cases in the National Capital Region.
On Tuesday, Treñas said Iloilo City logged 16 new COVID-19 cases, based on a bulletin released on Jan 4, 2022.
The number is a 533.33 percent increase from the previous day's three cases.
For more than two weeks, Iloilo City only posted single digit increase in cases with five cases as the highest recorded on Dec 31, 2021.
Amid the threat of the highly transmissible Omicron variant, Treñas appealed to Iloilo City bound travelers to undergo reverse transcription-polymerase chain reaction (RT-PCR) test.
"I am advising all travelers from NCR, Cebu, or Boracay to take an RT-PCR test through our Uswag Molecular Laboratory at the Jubilee Hall or Lapaz Plaza Gym. Let us just be certain," Treñas said.
He added that the RT-PCR test will be done free of cost to both vaccinated and unvaccinated individuals.
On Tuesday, the mayor issued Executive Order No. 1-2022 which required the mandatory RT-PCR testing for travelers from outside Western Visayas.
Travelers must also undergo quarantine until they could secure a negative RT-PCR test result.
"Cases are rising based on the reports of DOH. The NCR is now under Alert Level 3 and cases continue to go up. We need to protect ourselves and our families. I am asking everyone to get their booster shots 3 months after their second dose. We need to have additional protection against Omicron," he said.
He also requested the national government for more Pfizer and Moderna vaccines and again prepare the quarantine isolation facilities, on top of new protocols for inbound travelers, among others.
Meanwhile, Iloilo City's effort against the spread of COVID-19 will not end in testing travelers.
Treñas also announced on Tuesday that he will be recommending to the COVID team that face-to-face sports like basketball, volleyball, and the like will not be allowed in the meantime.
Jeck Conlu, Iloilo City COVID-19 team spokesperson, said that the Iloilo City government will postpone scheduled face-to-face contact sports.
Conlu said the COVID Team will assess the situation whether added measures would be done to avert the possible spread of Omicron virus.
But as to the non-contact sports, the team is still studying if it could be allowed with added layer of protection.
Rudiver Jungco, Executive Assistant for Youth and Sports, said they might require that players should be fully vaccinated or have received their booster shot.
These non-contact sports might include table tennis, lawn tennis, badminton, and the likes.
It was gathered that several sporting events have been lined up for the Dinagyang Festival, that was scheduled to start Jan 21.
In fact, there were already players for basketball and volleyball from other provinces, but Jungco said the contact sports would still be postponed.
Prior to this, Treñas has appealed to the Ilonggos to face-to-face gatherings with persons not from the same household.
This, he claimed, is one way "to protect ourselves and our families."
Treñas has also cancelled the face-to-face flag ceremony.
As the city has been aggressive in its effort in the conduct of booster shots among city and non-city residents, Treñas also announced that they are also getting ready for the vaccination of the minors 5 to 11 years old.
He said that they have been informed by COVID-19 testing czar Sec. Vince Dizon and National Task Force (NTF) Against COVID-19 chief implementer and vaccine czar Sec. Carlito Galvez that the procured reformulated Pfizer vaccines will arrive by the second or third week of January.
Treñas said they are targeting a total of 60,000 minors 5 to 11 years old to receive the jabs.