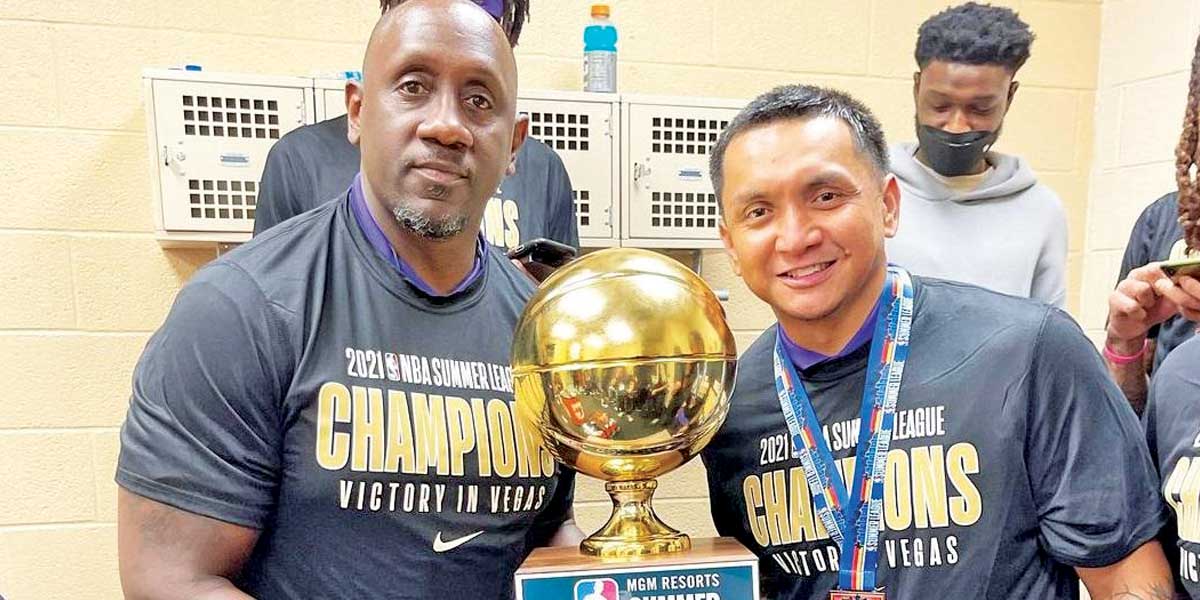 By Leobert Julian A. de la Peña
It seemed like the winning mentality Jimmy Alapag had way back his PBA glory days is once again in full display in the United States.
After accepting the assistant coach role assigned to him by the Sacramento Kings in the NBA Summer League, the Filipino basketball legend helped the team defeat the star-studded Boston Celtics team in the finals, 100-67.
Alapag was seen on the sidelines giving players pep-talks alongside head coach Bobby Jackson and former NBA player Doug Cristie who is also a part of the coaching staff.
This is Alapag's second summer league stint under Sacramento. His first call-up came when former Vice President of Operations Vlade Divac invited him to be a part of their coaching staff last 2019.
Alapag played a huge role in guiding and mentoring Sacramento's summer league superstar Davion Mitchell who steered the team to the championship with his tremendous two-way playing ability.
Going up against Payton Pritchard, Carson Edwards, and Aaron Nesmith who already have NBA -level experience, Mitchell and the Kings would defy the odds and do the unthinkable after crushing Boston.
As of now, the Sacramento management is yet to decide if they will absorb Alapag as a formal member of their coaching staff heading into the NBA regular season.