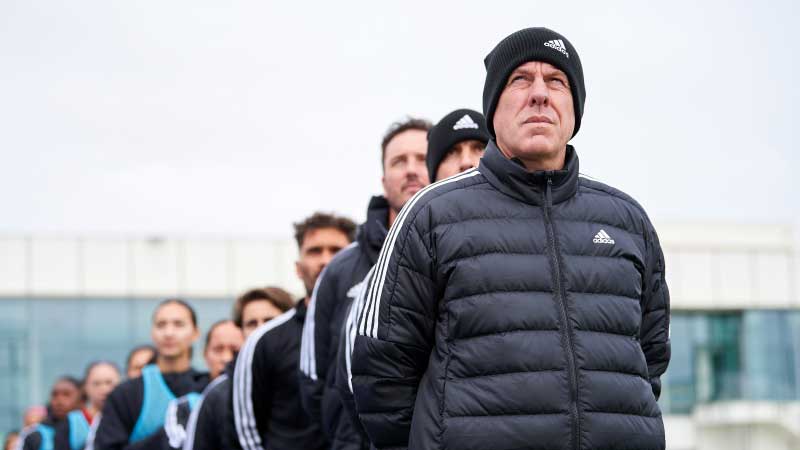 By Leobert Julian A. de la Peña
The architect behind the Philippine women's national football team's recent success will not be renewing his contract and will be leaving the program he started.
Coach Alen Stajcic, Filipinas' chief tactician who brought them to their first-ever FIFA Women's World Cup participation, will be exploring other options after the Philippine Football Federation (PFF) announced the development last August 1, 2023.
The PFF confirmed that Stajcic's contract will not be renewed together with his deputy assistant Nahuel Arrate.
Filipinas' team manager Jeff Cheng then gave Stajcic and Arrate the flowers they deserved in an announcement last August 1: "To Coach Alen and Coach Naz, it was an honor working with you. Win, lose or draw, the entirety of our experience with you will be nothing but a happy memory for all of us. We will never forget you and we hope that you will never forget us too."
Two years ago, the renowned football mentor took the Filipinas to new heights after leading them to a semifinal berth in the Asian Football Confederation Asian Cup.
After the great start, Stajcic wasn't done leading the team to a new standard of success after steering them to the championship title of the 2022 AFF Women's Championship and a bronze medal finish at the 31st Southeast Asian Games.
Perhaps Stajcic's biggest achievement as Filipinas' head coach was helping them qualify for the prestigious FIFA Women's World Cup.
Not only did they claim their first appearance in the most prestigious football stage but they also clinched a win against the host nation New Zealand, 1-0.
"Beating New Zealand on home soil and scoring our first World Cup goal and getting our first win was the things that dreams are made of," said Stajcic.
Stajcic is yet to announce the options he chose whether he will return with the Australian national team or coach a professional football club.