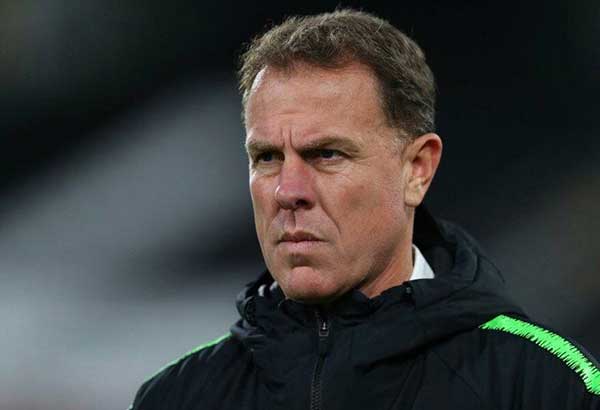 By Leobert Julian A. de la Peña
Good news for Philippine football.
Alen Stajcic, the man behind the PH Women's football team's qualification for the 2023 FIFA Women's World Cup, will still be the team's head coach after signing a fresh contract extension.
Speculations grew when Stajcic's contract's expiry neared last month as he was coaching the PH Malditas overseas for the FIFA qualifications.
However, Ilonggo sportsman and Philippine Football Federation (PFF) president Mariano "Nonong" Araneta was quick to silence the rumors and confirmed that the ultimate goal for them is to re-sign coach Stajcic by all means during last month's session of the Philippine Sportswriters Association Forum.
Stajcic's re-signing was then announced by national team manager Jefferson Cheng wherein he disclosed that he agreed to a one-year contract extension until the FIFA Women's World Cup.
Aside from head coach Stajcic, assistant coach Nahuel Arrarte and strength and conditioning coach Luca Tonetti were also renewed by the PFF.
"I'm delighted to continue our journey with the Philippine women's national team through to the World Cup," Stajcic said.
Stajcic managed to bring big improvements to the team in just his first year and helped turned the tables for the national team.
Under his mentorship, the Filipinas not only achieved a historic FIFA World Cup ticket but also got their first AFC Women's Asian Cup semifinals spot.
"The PFF is honored to continue working with a truly world-class coach in Alen Stacjic, whose professionalism and attention to detail have been instrumental in raising the level of the PWNT," Araneta said.