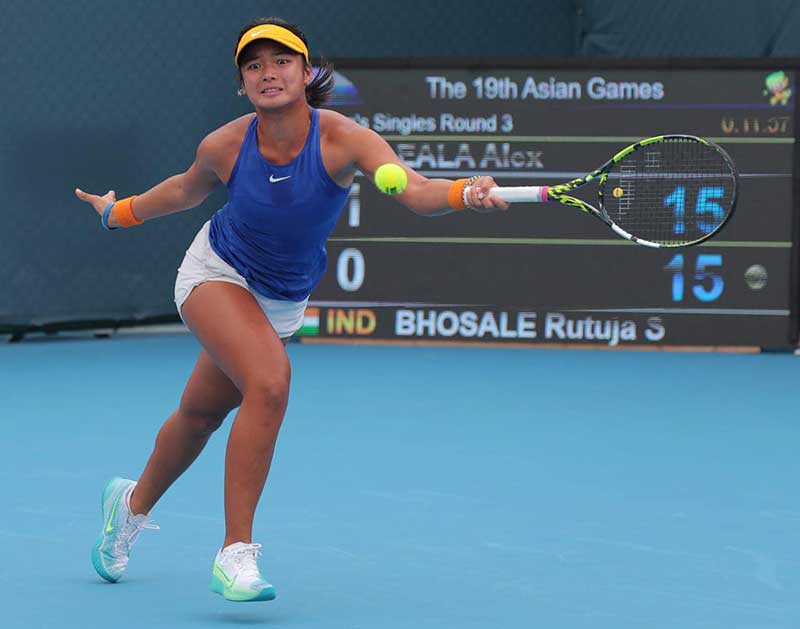 By Leobert Julian A. de la Peña
Filipina tennis superstar Alex Eala wrapped up her Asian Games women's tennis singles campaign with a bronze medal finish last September 28, 2023, held in Hangzhou, China.
Eala had her chances to secure at least a silver medal but her more experienced Chinese foe, Qinwen Zheng, outdueled her in a three-set thriller- 1.6, 7.6, 3.6-.
Zheng, the current world no. 23 ranked by the Women's Tennis Association (WTA), was Eala's toughest matchup since kicking off her women's singles debut several days ago.
The Chinese ace asserted her court mastery as early as the first set and pummeled Eala to cruise to a dominant 6-1 win heading into the next set.
However, the complexion of the match changed quickly in the second set as Eala's never-say-die battle cry once again rose to the occasion.
From a 2-5 deficit, the Filipina put everything on the line to stun Zheng with a reverse sweep to force a deciding third-set showdown.
Eala was on a roll and took an early 3-1 lead in the final set but a series of unfortunate events hindered the Filipina's momentum in the succeeding game points.
The Filipina looked exhausted in the last 40 minutes of action and could not break through Zheng's groundstrokes. Worse, Eala committed several double faults that rewarded the Chinese freebies.
With a break-point up for grabs, Eala failed to capitalize on another opportunity after getting drowned by back-to-back unforced errors.
Despite the loss, Eala earned the respect of the people in attendance after handing Zheng her only set defeat in the Asian Games.