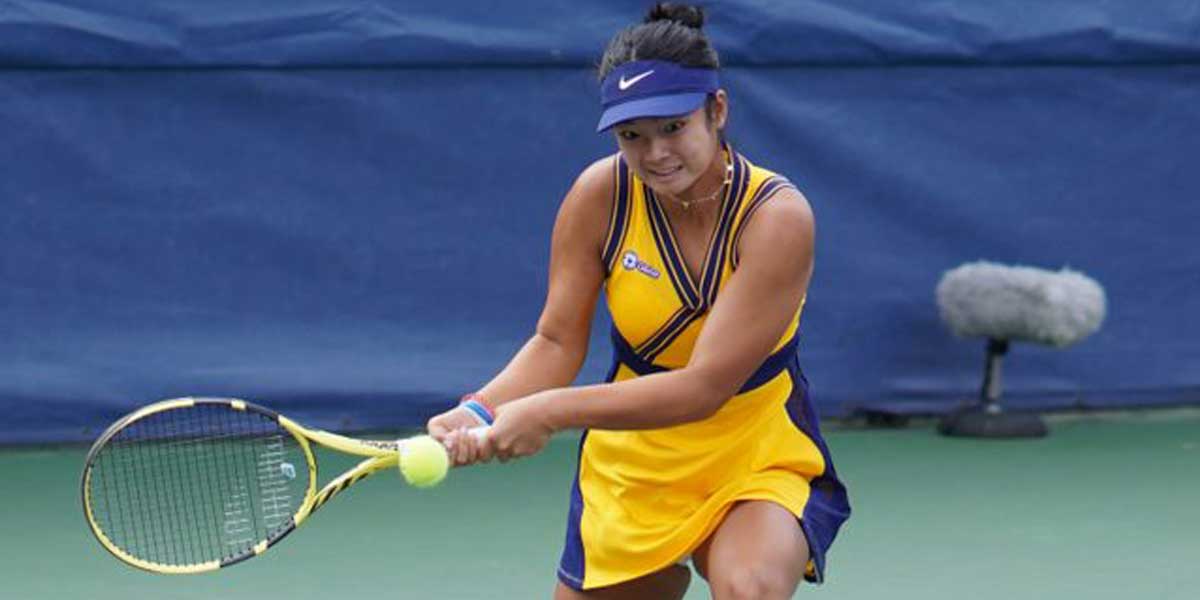 By Leobert Julian A. de la Peña
Filipina tennis sensation Alex Eala missed the International Tennis Federation (ITF) W25 Manacor tournament main draw after absorbing defeat in her third qualifying match against Alice Rame of France, 6-2, 6-4.
Experience once again came to play for the French as the Women's Tennis Association's (WTA) no. 375 ranked player used all the tricks in her bag to outduel Eala.
The Rafael Nadal Tennis Academy product unraveled in the second set after going up 3-0 against the veteran.
Eala couldn't capitalize on her huge lead and gave up her service possession three times and closed the set winning only one game.
She was seeking to ride on her hot momentum and shrugged off injury woes after sweeping her first two matches in the qualifying round.
First, the 16-year-old star dispatched Ella Hojnik from Slovenia, 6-1, 6-1, then overcame the tough challenge from Slovakian Mia Chudejova, 7-6, 6-3, before absorbing defeat at the hands of Rame.
Eala failed to repeat her majestic performance in the same tournament where she won a championship last year after beating Yvonne Cavalle-Reimers, 5-7, 6-1, 6-2.
The Filipina is aiming to bounce back in the next professional tournaments and will also represent the country in the upcoming 2022 Southeast Asian Games.