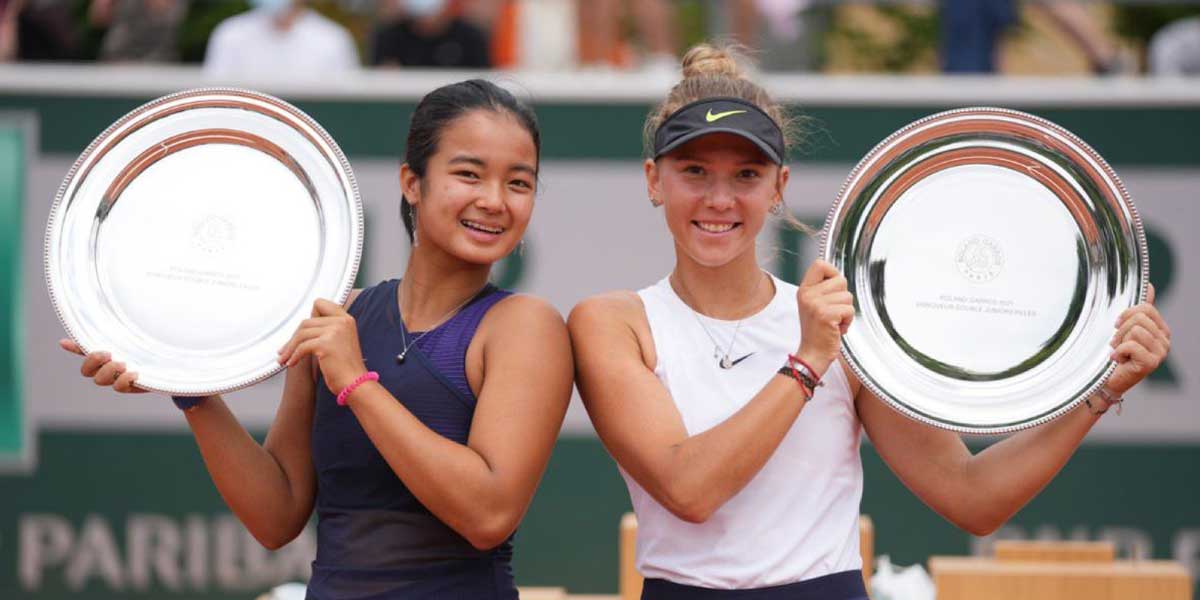 By Leobert Julian A. de la Peña
Filipina tennis sensation Alex Eala fell short against her 2021 French Open championship partner Oksana Selekhmeteva, 6-3, 6-3, during the 2022 ITF W25 Joue les Tours in France Round of 16 stage.
Eala was fresh off a three-match winning streak before taking on Selekhmeteva, her partner when she won the 2021 French Open doubles juniors' championship.
Their familiarity with each other was evident during their clash as the former duo turned competitors tried to counter each other's respective strengths.
Known to be a heavy-hitter in the baseline area, Eala had a hard time reading Selekhmeteva's attack when she varied her offense and attacked her in the net and sometimes became a patient defensive player in the rally game.
On the other hand, Eala tried to negate Selekhmeteva's offensive pressure in the net by throwing hard baseline forehand bombs but became inconsistent in the middle of their clash.
Selekhmeteva then caught the golden opportunity and capitalized on the Filipina's unforced errors that helped her sweep their highly-anticipated duel.
Despite the loss, the Round of 16 professional qualification became Eala's farthest singles match round reached since entering her busy 2022 schedule.
Eala still has several tournaments to join as part of her preparations for the 2022 Southeast Asian Games where she confirmed her participation in the PH national team set to compete in Hanoi, Vietnam.