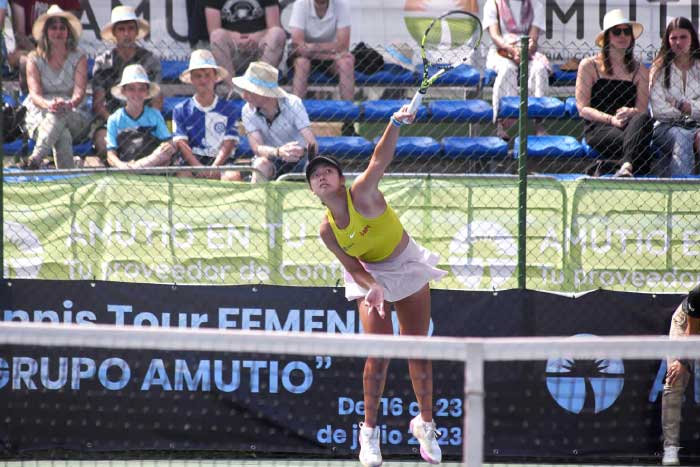 By Leobert Julian A. de la Peña
Filipina tennis superstar Alex Eala pulled off a massive upset after taking down the no. 2 seed Eva Lys of Germany- 4.6, 6.4, 6.1- during the Round of 16 of the Women's Tec Cup last August 4, 2023, in Barcelona Spain.
After going down early in the match when she dropped the first set, Eala once again showed poise under pressure after stunning Lys in the next two frames.
Unfazed by the German's power and service consistency, Eala focused on her baseline returns and started to build momentum when she was able to neutralize Lys' aggressive net game.
It was Lys' net reflexes that propelled her to a favorable start in the first set, trimming down Eala's groundstroke efficiency while also racking more points with her powerful service possessions.
However, Eala quickly flipped the switch in the following set and took care of her shot selection which forced Lys to also stay in her baseline area.
Eala used a variety of shots to confuse Lys with her next stroke. The Filipina ace followed a baseline-lob-net-forehand pattern to disrupt the German's counters.
After a successful recalibration with her shots, Eala began to snatch away the momentum and build a strong rally to equalize the match at 1-1.
Despite Lys' adjustments of targeting Eala's backhand side, the Filipina's timely usage of her signature down-the-line forehand bombs became the story of the final set.
There was just nothing that Lys could do every time Eala perfectly released the vicious forehand that helped her gain point after point.
Lys had one last resort and opted to throw tons of lobs, hoping that Eala will come up to an error but the Filipina wisely targeted the wide lanes and iced the match with a barrage of winners.