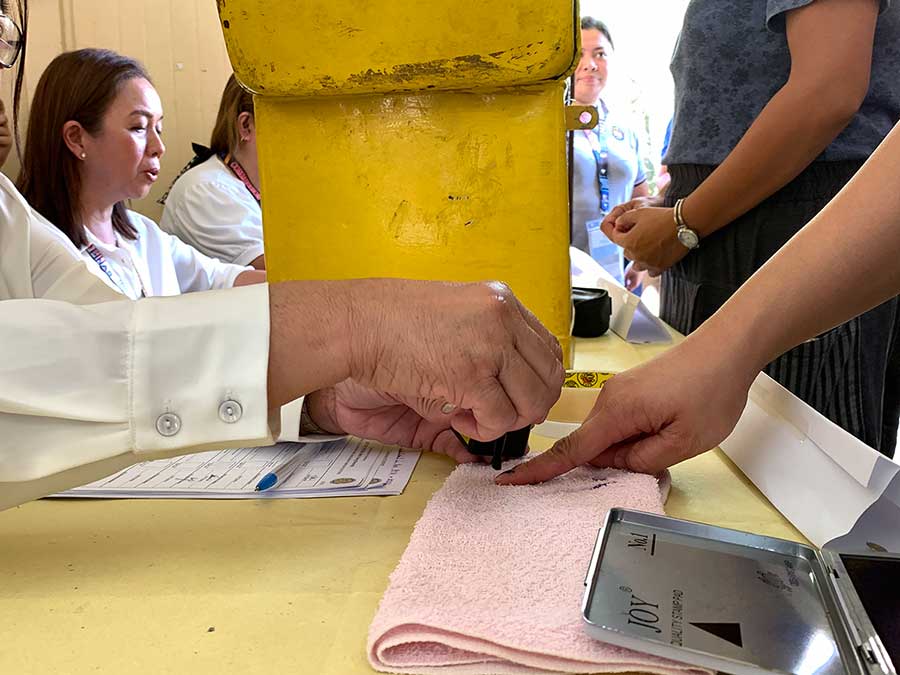 By Rjay Zuriaga Castor
Everything is in place for the Commission on Elections (Comelec) in the province and city of Iloilo to conduct the Barangay and Sangguniang Kabataan Elections (BSKE) on October 30, an election officer said on Thursday.
"Nagadeklarar na kita nga we are all system go. Preparado na gid kita diri. Ginahulat na lang gid natun ang adlaw sang elections," said Atty. Rainier Layson, Provincial Election Supervisor IV of Comelec-Iloilo and concurrent acting election officer of Comelec-Iloilo City.
Layson said different law-enforcement agencies are already prepared in their security deployment plans to ensure peace and order throughout the region on election day.
More than 20,000 security forces from the Philippine National Police, Philippine Army, Philippine Coast Guard, and Bureau of Fire Protection were deployed on October 23 to secure the BSKE.
"Ang mga teachers natun who will be serving in the elections […] Sila nagahulat na gid man lang sila sa adlaw sang ila deployment," Layson added.
Ma. Luz De Los Reyes, superintendent of the Schools Division Office of Iloilo City, revealed that 1,800 teaching personnel will be deployed in the city.
"Ang preparation ta smooth kag ready naman ang atun mga eskwelahan, ang atun nga mga maestra nga ma serve […] Ang mga eskwelahan ta prepared naman right this week, ongoing ang pagcheck sang electrical connections natun," she said in a separate interview.
Layson hopes there will be fair weather on October 30 to have a seamless election process, especially in far-flung areas or places where there is no regular transportation.
"We are only praying for a fair weather on Monday para indi man akita mabudlayan sa deployment sang atun mga election forms, supplies and paraphernalia especially sa atun nga mga island barangays kay medyo may challenge kita sa deployment natun going there," he said.
On Thursday afternoon, the Comelec conducted a mock election for the BSKE at the Iloilo Central Elementary School in Iloilo City. Thirteen individuals, including members of the media and Comelec employees, participated in the mock polls.
"Ang mock election nga ginhiwat natun sa subong daw simulation ini sang matabo sa mga polling places on Monday. Kung ano man ang problema nga na encounter natun subong, the same is probably expected nga matabo," Layson said.
Regarding any potential confusion regarding the barangay and SK posts on the official ballots, Layson pointed out that barangay positions are printed in black, while SK positions are indicated in red ink.
Since the election is manually conducted, Alice Bernadette Baranjo, the election officer who supervised the mock elections, is urging the voters to write the names of the chosen candidates clearly or legibly in the official ballot.
Baranjo explained that this is to avoid errors and confusion in the ballot appreciation process, as well as to prevent votes from being declared as stray votes.
Meanwhile, Layson has further called on voters to familiarize themselves with their polling precincts before election day to expedite the voting process.
The Comelec has recently relaunched its precinct finder where registered voters for the BSKE can find their polling precinct online through the poll body's website: https://precinctfinder.comelec.gov.ph/voter_precinct
According to the Comelec, voters will just need to input their full name, date of birth, and place of registration to access the system and easily search for their designated voting center, polling place, and precinct number.