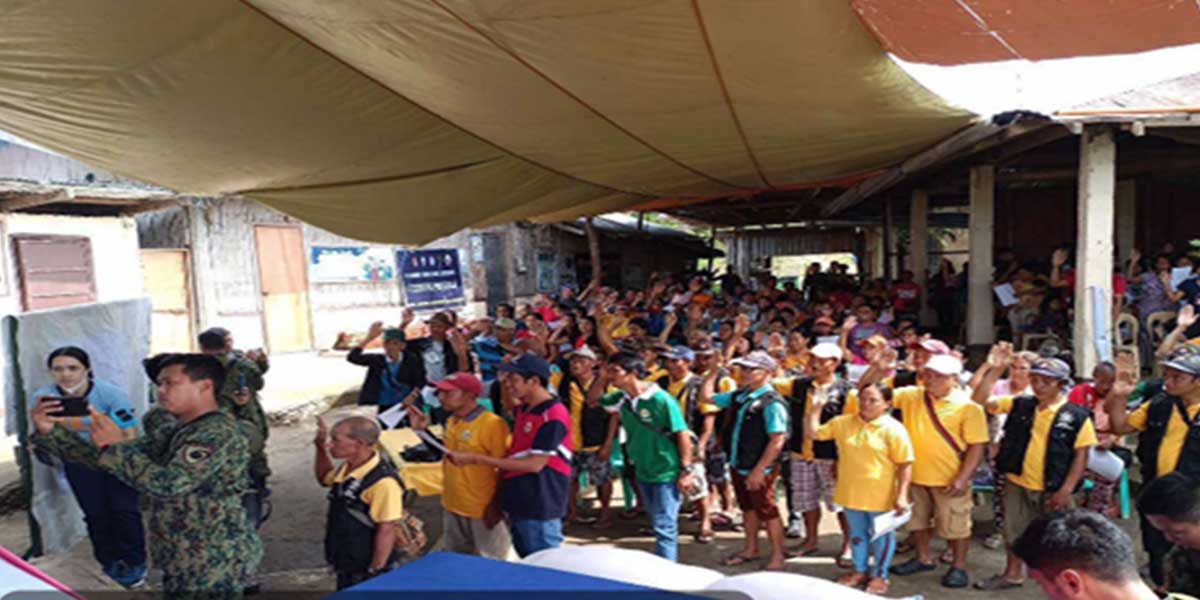 By Jennifer P. Rendon
More than 100 alleged supporters of the New People's Army (NPA) publicly disavowed the rebels, authorities claimed.
The Police Regional Office (PRO) 6 said 103 NPA supporters withdrew their support to the NPA in a ceremony held at Barangay Binolusan Pequeño, Calinog, Iloilo on June 5.
The program, which was initiated by the Regional Mobile Force Battalion (RMFB) and the local government of Calinog, saw mass-based supporters of the NPA taking their oath of allegiance to the Philippine government.
On the same day, another alleged rebel from the Baloy Platoon of the NPA's Komiteng Rehiyon– Panay, also surrendered to the headquarters at Barangag Jibolo, Janiuay, Iloilo.
It was gathered that members of the RMFB-6's  Retooled Community Support Program (RCSP) team have immersed in Calinog and were able to convince some residents to surrender 13 pieces of assorted loose firearms under the PRO-6 " Armas Baylo Bugas" Program.
The surrendered loose firearms include seven homemade shotguns (long barrel) and six homemade shotguns (break-type).
They also surrendered ammunition and magazines.
Brigadier Sidney Villaflor, Western Visayas police chief, has vowed unceasing efforts in Local Peace Engagement.
He also called for collaboration with other government agencies to end the insurgency problem in the region.
Last year, scores of NPA members also surrendered to police authorities.
They also laid down their arms.
Most of those who surrendered are from the province of Capiz.
Meanwhile, Villaflor has encouraged other NPA to surrender and lay down their arms.
"In the end, it's always rewarding to live a peaceful life with your family," he said.