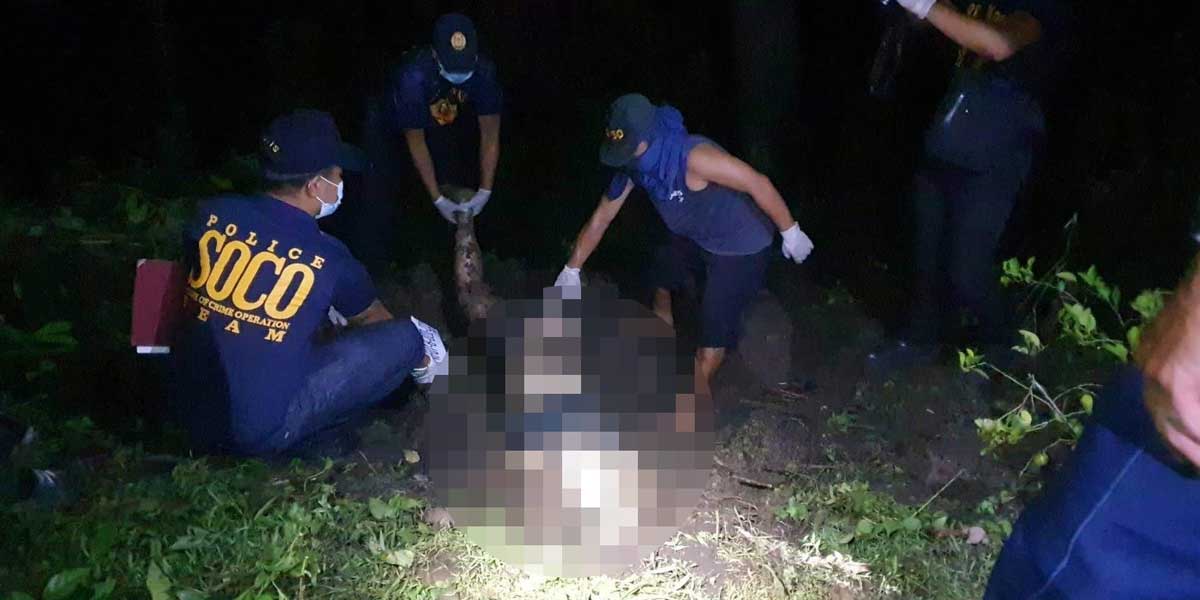 By Glazyl Y. Masculino
BACOLOD City – The National Bureau of Investigation (NBI) and the police are investigating an American national for the death of his wife who was found buried in their property in Barangay Palinpinon, Valencia, Negros Oriental last Tuesday.
The names of the 32-year-old nurse-victim and the 55-year-old foreigner, who is considered a person of interest, were withheld, pending the investigation.
The American faced authorities Wednesday, a day after his wife was found in a shallow grave.
Police Major Roger Quijano, Valencia town police chief, said the victim's friends reported to the police Tuesday that the victim was missing as they could not reach her since Sunday.
Quijano said the victim's friends had an intuition that something might have happened to the victim since they could not reach her for a few days already, as they would often talk online.
Aside from that, the victim earlier left a letter stating that if something might happen to her, they should look for a certain person, referring to her husband, Quijano said.
"May chats din sila magkaibigan at same din sinabi nung victim sa kanila," he added.
The victim's friends, along with the police, then went to Valencia to check if the victim was home since they would frequently go and visit her there.
On Tuesday night, the victim's decomposing body was found partially buried in a lot, Quijano said.
The victim's husband was not around since he left with their two children to go out of town.
Police believed that the trip was meant to divert the attention of authorities from him.
Prior to the discovery of the victim's body, Quijano said the foreigner told the victim's helper not to return to the victim's house in Dumaguete City last Sunday, as her employer left for Davao.
"Separated na kasi itong victim at husband niya but not legally talaga kasi pumupunta-punta pa din naman ang husband niya sa bahay niya,"Quijano said.
Quijano believed that the victim may have been hit by a hard object although her remains will still be subjected to autopsy.
Quijano said the victim might have been buried for about two days already.
Investigators are looking into property dispute or love triangle as possible motives for the incident since the husband allegedly has a lover.
Despite some developments in the case, Quijano refused to elaborate more specific details on the incident as the case is still under investigation.
He said they will coordinate with the NBI to help them in the investigation.
Meanwhile, the two children of the couple aged 7 and 10 were turned over to the custody of the victim's sister, who is from Davao City.
In a Facebook post, the Siliman University College of Nursing Association mourned the death of their alumna.
"With this remorseful happening, as a college, we are in despondency as we heartily express our deep sadness and regret over her passing," the statement said.
They remembered her as "a woman filled with love, laughter, and life; who was bold yet cheerful and had never failed to make herself available to the people around her; a friend who always went the extra mile and unceasingly shared her words of wisdom, affirmation, and life advices; and a mother who unconditionally loves her two daughters and sacrificially does anything just to build and nourish her daughters' future."