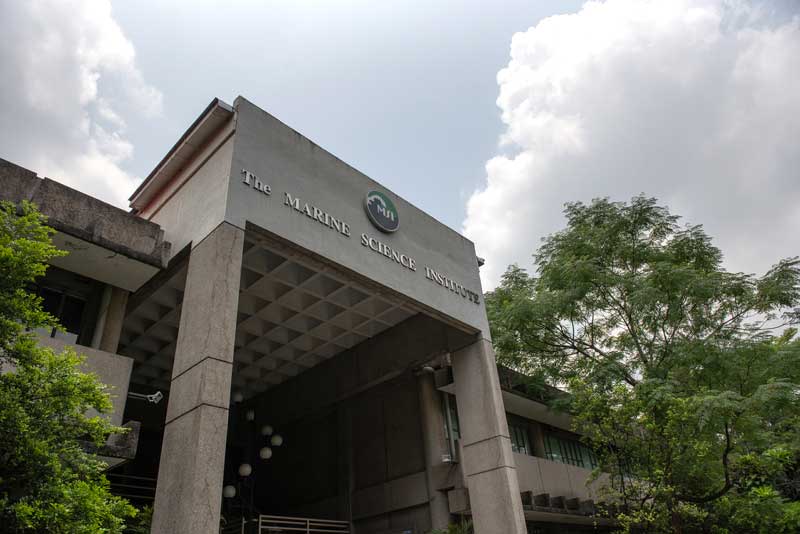 From mangroves to coral reefs, research from the University of the Philippines – Diliman College of Science's Marine Science Institute (UPD-CS MSI) was at the forefront of recent discussions on the future fate of the country's marine systems and the people who depend on them.
Over 100 research papers from MSI scientists were presented at the 17th National Symposium on Marine Science, which was held from July 20 to 22 in Batangas City under the theme, "Saving Our Seas: Restoring Marine Systems for People and Nature." It was sponsored by the Philippine Association of Marine Science (PAMS).
Dubbed simply as PAMS 17, the national symposium follows closely on the heels of the World Meteorological Organization's warning that global sea surface temperatures hit all-time record highs in June. The extensive scope of the UP researchers' work underscores the importance of marine science in national security and nation building.
The keynote speaker, Dr. Gil Jacinto, who retired from the MSI in 2020, highlighted the importance of the country's researchers in his speech, "Philippine Marine Science: Navigating the Ocean Decade towards 2030."
"Symposiums like PAMS give UP MSI an opportunity to share results and best practices to other researchers," said MSI Deputy Director for Research Dr. Deo Florence Onda. "The discussions allow us to build on what we already know, help others progress in their own work, and learn from feedback on how to improve further."
"Moreover, PAMS strengthens camaraderie, widens networks, and facilitates future collaborations," he added.
For more information on the PAMS 17 symposium, including a list of MSI studies presented, please see their online news or visit their website at https://www.msi.upd.edu.ph/