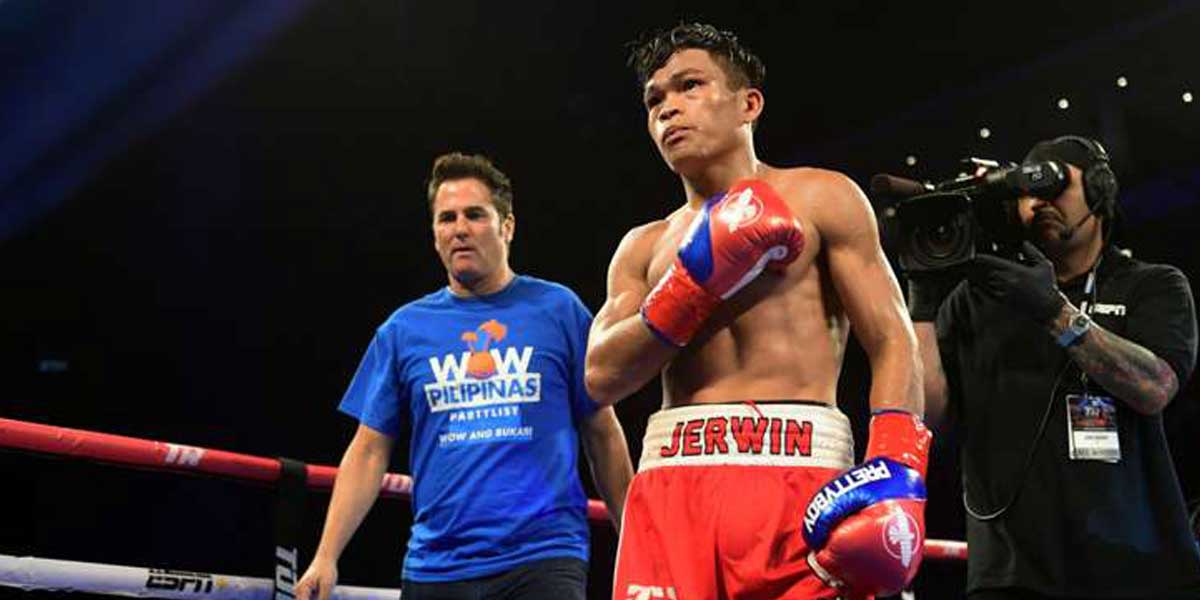 By Leobert Julian A. de la Peña
It seemed like the new Omicron variant of COVID-19 will be the one to knockout Jerwin Ancajas and Kazuto Ioka.
Originally scheduled on December 31, 2021, boxing's super flyweight unification bout between Ancajas and Ioka will have to be moved next year due to the new COVID-19 variant.
Japan began closing their borders as part of their minimum health and safety protocols and aren't sure yet when they are going to reopen.
Ancajas, who currently holds the International Boxing Federation (IBF) super-flyweight belt, will test the mitts of the World Boxing Organization (WBO) champion Ioka.
Manny Pacquiao (MP) Promotions president Sean Gibbons also agreed with the decision of moving the fight and spoke about remaining focused and committed against Ioka.
"Team Ancajas was looking forward to this historic fight against Ioka but understands there are bigger concerns than boxing in Japan and the world with the situation caused by the emergence of the latest variant," said Gibbons.
Ancajas and his camp have already begun their training in Los Angeles, USA as early as October and always expressed how badly he wanted to be a two-belt super flyweight champion.
Meanwhile, Ioka, one of Japan's top boxers aside from Naoya Inoue, will seek to continue his momentum and improve his 27-2 record.
"We are very happy that Jerwin Ancajas, one of our first world champions, is getting this tremendous opportunity to unify his IBF title with the WBO title," added Gibbons.