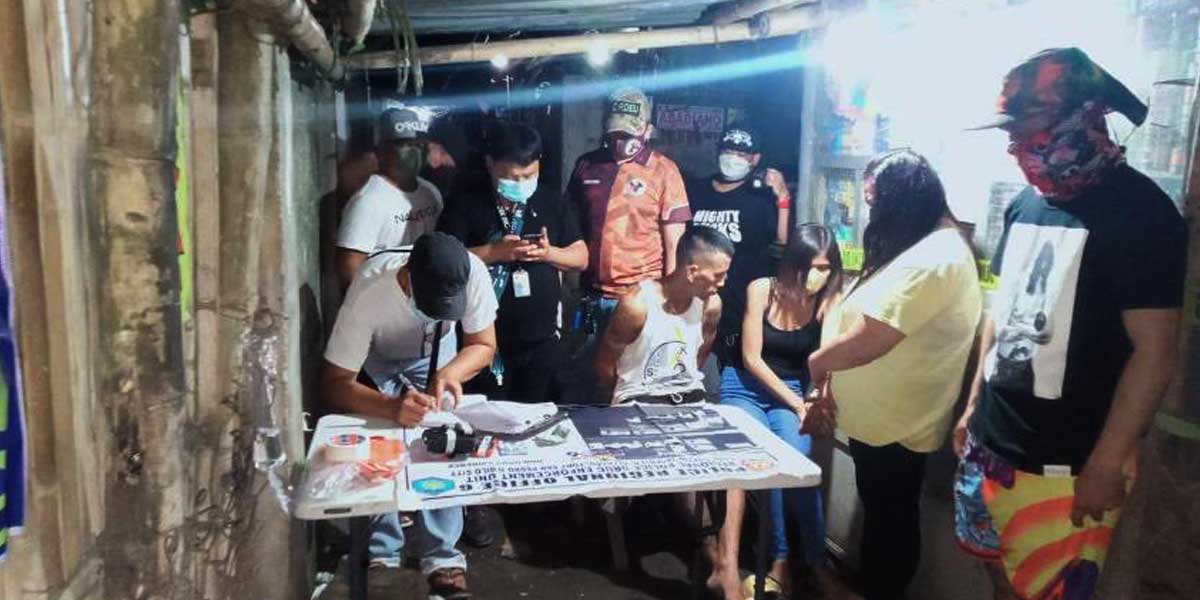 By Jennifer P. Rendon
Another former convicted criminal and his two alleged lady cohorts were arrested in a police anti-narcotics operation evening of March 21, 2022 in Arevalo, Iloilo City.
Police identified the suspects as Jessie Chavez, 30, a resident of Zone 5, Barangay Sto. Niño Norte, Arevalo; Arlene Dalanon, 42, of Zone 4, Barangay Sto. Niño Norte; and Annjee Mandal, 35, of Barangay West Timawa, Molo.
Chavez, the target of the buy-bust operation, is listed by police as a high-value individual (HVI) drug personality while Dalanon and Mandal are alleged street level pushers.
Members of the Regional Police Drug Enforcement Unit (RPDEU)-6 and the Iloilo City Police Station 6 conducted the operation 8:15 p.m. Monday at Zone 4, Barangay Sto. Niño Norte.
The suspects were arrested after they allegedly connived to sell a sachet of suspected shabu for P7,400.
Recovered from Chavez's possession were nine sachets of suspected shabu while 10 sachets were seized from Dalanon's possession.
Lieutenant Colonel Mark Anthony Darroca, RPDEU-6 chief, said that the drugs seized weighed around 35 grams and valued at P238,000.

Investigation indicated that the suspects carried out their transactions using Messenger and GCash accounts.
Chavez was convicted in 2018 for violation of Section 12, Article II of Republic Act 9165 (Comprehensive Dangerous Drugs Act of 2002).
Section 12 (Possession of Equipment, Instrument, Apparatus and Other Paraphernalia for Dangerous Drugs) only carries the penalty of imprisonment from six months and one day to four years.
He served his sentence and was released in 2020.
While detained at the Bureau of Jail Management and Penology (BJMP) in Ungka, Jaro, Iloilo City, he became a member of the Happy Go Lucky (HGL) Gang.
Chavez was allegedly the downline of Rockwell Mandal, a drug suspect who escaped during a buy-bust operation on Jan. 30, 2022 at Barangay Sto. Niño Norte, Arevalo. Shabu worth P374,000 was seized during the operation.
Meanwhile, Darroca tagged Dalanon as a "bodegera" or stock keeper as he was in charge of keeping their shabu supply while Mandal was tasked to collect the proceeds of illegal drugs and remit it to Rockwell Mandal, her brother-in-law.
The group's area of distribution is Iloilo City.
They are now detained and will be charged for violation of RA 9165.