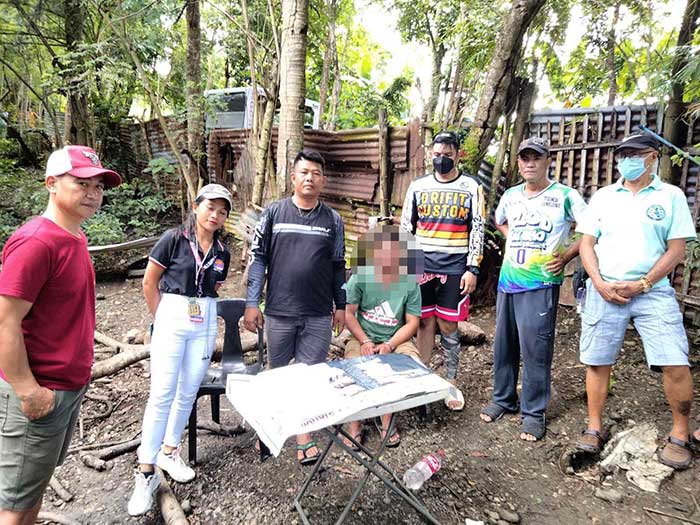 By Jennifer P. Rendon 
Another barangay kagawad from Iloilo province was arrested in a police anti-narcotics operation Friday last week.
Michael Montinola, 41, was collared at his piggery in Barangay Ayong, Cabatuan where he also resides.
Members of the Cabatuan Municipal Police Station led the operation against Montinola who allegedly sold a sachet of suspected shabu for P3,500.
When he was subsequently frisked, police seized eight more sachets of suspected shabu and several non-drug items.
Captain Dionisio Estacio, Cabatuan police chief, said the seized drugs were valued at P68,000.
Estacio said Montinola has just been re-elected for a third term.
While he was never on the police watchlist, an informant tipped authorities about the suspect's illegal drug involvement.
Montinola was monitored for a month until his arrest.
Estacio said they conducted two positive test buys before he was collared.
The suspect has been mum about his source.
Other than Montinola, Estacio said they have not monitored other elected officials involved in illegal drugs.
A case for violation of Republic Act 9165 (Comprehensive Dangerous Drugs Act of 2002) was already filed against the suspect.
Two days prior to Montinola's arrest, a village official from neighboring Janiuay town was also netted in a drug bust at Sitio Kinambud in Barangay Matag-ub.
Randy Cornilla alias Barok, the number 1 kagawad of Matag-ub, was charged for alleged drug peddling.
Members of the Iloilo Police Provincial Office-Provincial Drug Enforcement Unit (IPPO-PDEU), IPPO Provincial Intelligence Unit, and Janiuay Municipal Police Station seized from Cornilla 14 sachets of suspected shabu worth P340,000 and other non-drug items.