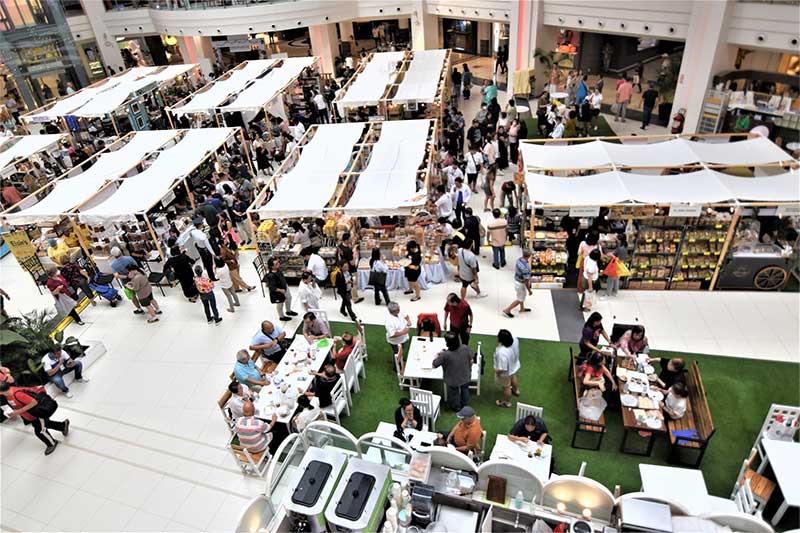 By Dolly Yasa
BACOLOD City – A top official of the Association of Negros Producers (ANP) said that innovative products will be expected in next year's Negros Fair Trade after a successful finale this year.
ANP vice president Mary Ann Colmenares made the statement in response to the challenge of Negros Occidental Governor Eugenio Jose Lacson for producers to be innovative and creative.
Lacson congratulated the ANP after this year's sales surpassed that of 2022.
ANP is the organizer of NTF, the Philippines' longest-running provincial trade fair held annually in Manila which is now in its 37th year.
"It was a resounding success," Lacson told reporters here.
Colmenares said the NTF 37th edition themed "Amuma" held last September 26 – October 1, 2023, at the Glorietta activity center in Makati generated P47,645,369.34 in sales, over P14 million more than last year's revenue of P33.4 million.
The top sellers were food products, furniture, and furnishings, according to Colmenares.
Lacson challenged local producers to be persistent in their innovation, creativity, and quest for excellence, as he assured them of the full support of the provincial government throughout their journey.
He said the provincial government is currently assisting 204 micro-enterprises from 31 cities and municipalities of Negros Occidental.
Colmenares said the governor's challenge was addressed with the first PILAK product development award started by the province with the mentorship of ANP and patterned after the yearly BULAWAN product development competition which is on its 30th year in 2023.
She stressed that "it will be an ongoing program to ensure continuous product development."
Pilak Awards, which is given by the Provincial Administrator's Office and the Technology and Livelihood Development Center, in partnership with the ANP, recognizes provincial government-assisted MSMEs that produce or create and innovate Negros food products.
"So we want everyone to come up with more products like the serisa (datilis) chips of a new producer, which was a winner at the first PILAK awards," she further said.
She also thanked the governor "We couldn't have accomplished and achieved our targets without their support."
"Thank you for your support to the SMEs! We need gid ya to spread the advocacy of the joys of entrepreneurship."