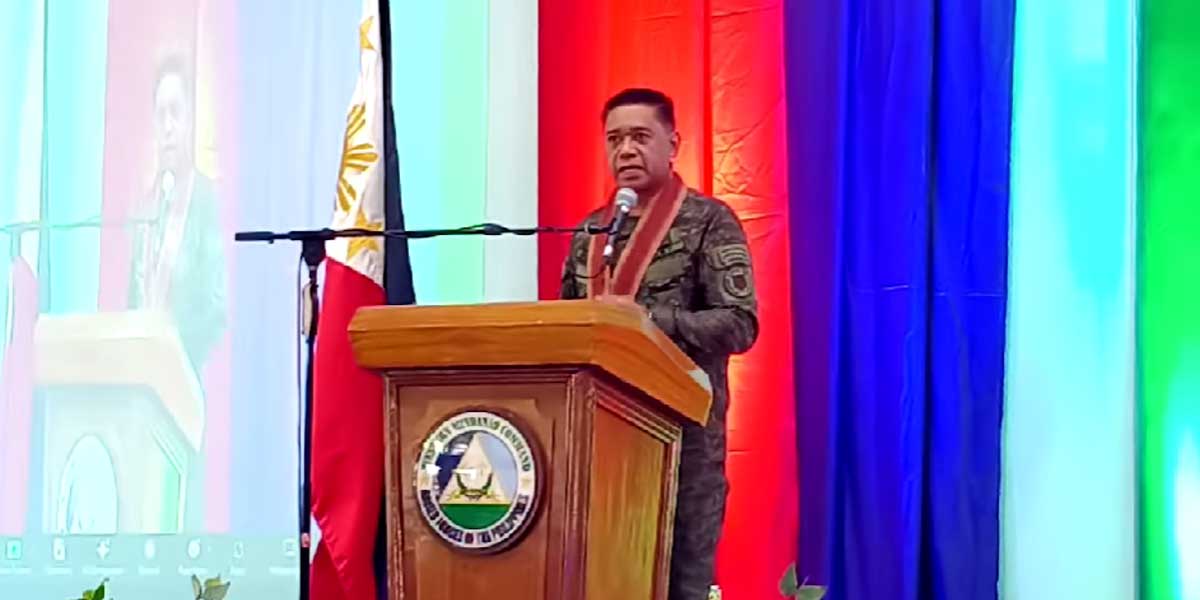 By Jennifer P. Rendon
Echoing what the Armed Forces of the Philippines (AFP) has already stated, the Philippine Army's 3rd Infantry Division said there is no confirmed destabilization plot or movement against the government.
The 3rd ID issued the statement that Chief of Staff Gen. Romeo Brawner Jr. was reportedly misquoted in reports claiming that he revealed a destabilization plot hatched by a group of retired military officers during the change of command ceremony at the Western Mindanao Command on Nov. 3.
Major General Marion Sison, 3rd ID commander, said that the soldiers' loyalty and commitment to the Constitution are intact.
For one, the soldiers learned the hard lessons from similar undertakings in the past, he added.
"Not only did it adversely affect the Army as an organization, but it also destroyed the lives of many of our soldiers and compromised the welfare of their families,"'Sison said.
On top of that, it has caused tremendous damage to the nation's economy and stability.
"Hence, with utmost certainty, I can assure you that nobody at 3ID will become a party to any similar undertaking. We have seen the horrors that this situation will bring. We will not go back to those trying days," Sison said.
The 3rd ID chief said that Philippine Army soldiers in Western and Central Visayas shall remain steadfast in their commitment to serve the people and to protect the security and peace in this part of the region.
"Our actions shall always be guided by the Army's core values of honor, duty and patriotism. Our loyalty shall always be to our constitution, to the duly constituted authority and to the people we have sworn to protect," Sison said.