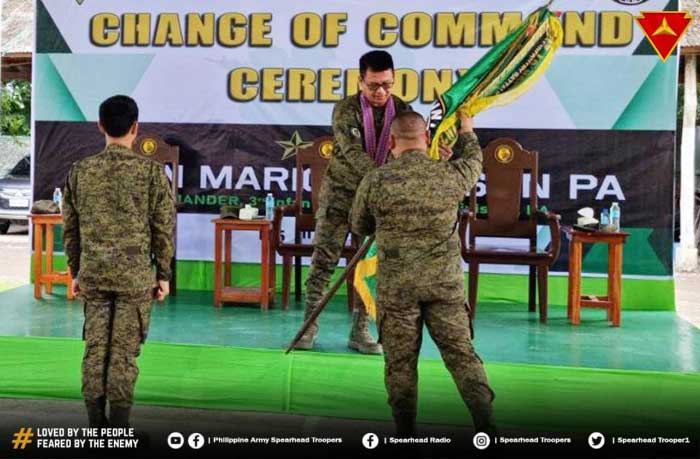 By Jennifer P. Rendon
A native of Cavite province is the new commander of the Philippine Army's 61st Infantry Battalion.
Lieutenant Colonel Arturo Balgos, Jr. officially assumed the post last week in a turnover of command ceremony at the 61st IB headquarters in Camp Monteclaro, Miagao, Iloilo.
The 61st IB covers the areas of southern Iloilo and the neighboring province of Antique.
Major General Marion Sison, 3rd Infantry Division commander, presided over the turnover of command between Balgos and his predecessor, Lieutenant Colonel Harold Garcia.
Sison urged 61st IB personnel to give their full support to Balgos for the unit to achieve their mission of sustaining the peace and security of their area of operations.
Balgos is a graduate of OCC "Sanlayon" Class of 22-2002.
Prior to his assumption, he served as the Executive Officer of the 301st Infantry Brigade stationed at Camp Hernandez, Dingle, Iloilo.
As he assumed the post as 61st IB helm, Balgos assured the people of Panay that he will do his best to lead and properly manage all the resources – both human and material – of the unit.
He also assured Sison that he will perform his duties to the best of his abilities in order to accomplish the mission in the given timeline.
Meanwhile, Garcia said that his stint as 61st IB commander has been successful owing to the support of the 61st IB personnel and all stakeholders.