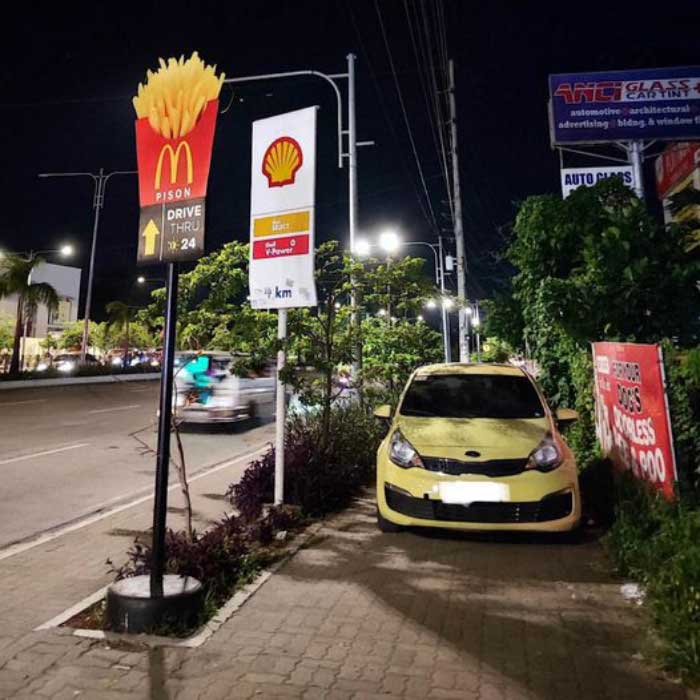 By Rjay Zuriaga Castor 
Iloilo City Mayor Jerry Treñas has ordered the Public Safety and Transportation Management Office (PSTMO) to arrest drivers who park their vehicles on bike lanes.
"I am instructing Jeck Conlu and the PSTMO to apprehend all drivers and owners of illegally parked vehicles," said Treñas in a statement released over the weekend.
Trenas emphasized that this will show that the PSTMO head and its personnel are not bribed by drivers who encroach on portions of the roads allocated for bicycle riders.
"It is about time the officials and personnel of PSTMO show that you are worth the salaries the people of Iloilo pay you," he stressed.
The city mayor said bike lane zones "should always be clear at all times."
"I am utterly disappointed with our PSTMO since our netizens have to call them out before they act," he added.
A concerned netizen recently reported a private vehicle using the pedestrian bike lane along the Iloilo Diversion Road as a "private parking lot every evening."
The netizen also pointed out that around 40 meters away from the said illegal parking is an intersection where traffic auxiliaries and police personnel are stationed but "are not taking any action regarding the matter."
Treñas has also directed the City Engineer's Office to install bollards along the bike lanes on the Iloilo Diversion Road to deter individuals from driving cars along bike lanes.
In his regular media conference on Monday, Treñas expressed that the city needs free parking on more streets all over the city to ensure order.
"Ang akon bala nakita… daw nagnami ang parking sa mga areas nga may ara kita sang free parking," he noted.
Treñas also emphasized that aside from the duties performed by traffic enforcers, it is the obligation of the citizens to maintain order among themselves by adhering to traffic laws and regulations.
The PSTMO on Monday started the crackdown against encroachers, particularly in the City Proper bike lanes along General Luna, Quezon, and Mabini streets.
In 2016, the city government passed an ordinance designating elevated bike lanes along Benigno Aquino Avenue and imposed fines on motorized vehicles that pass on, obstruct or excavate designated bike lanes.
But the ordinance was amended in February this year, which increased the penalties to P5,000 from the previous P2,000 fine and a citation ticket to violators.
Councilor Miguel Treñas, who authored the amended ordinance, said the higher penalties would also be "a way to limit illegal parking."