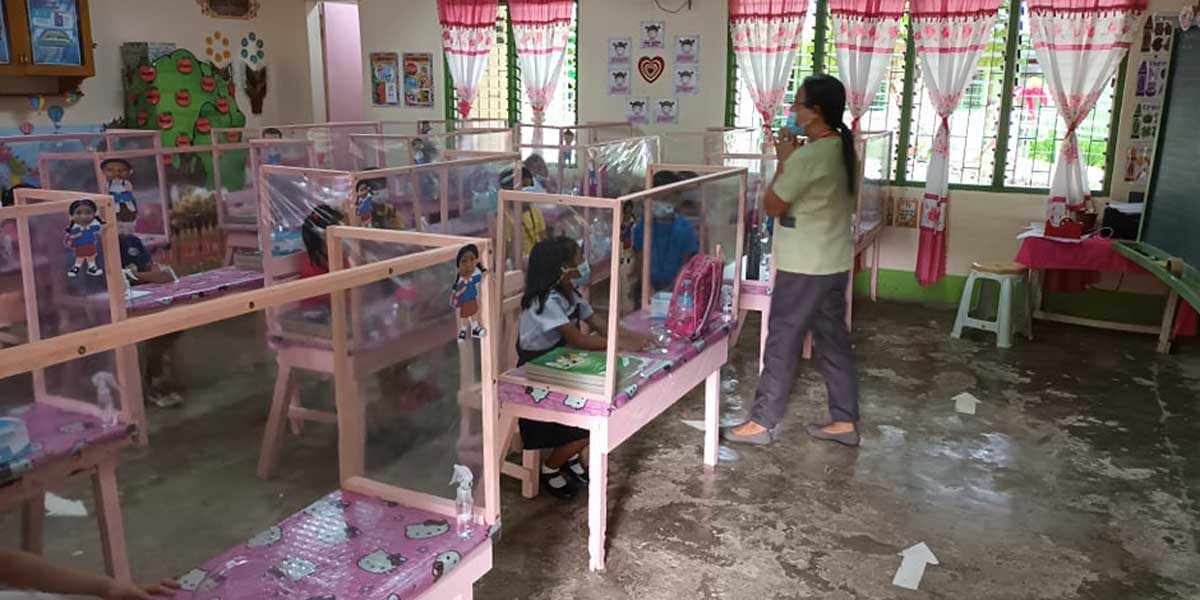 By Rjay Zuriaga Castor 
The provincial government of Iloilo will exhaust the ways possible to work around the shortage in classrooms and teachers that hounds the Department of Education (DepEd)-Schools Division of Iloilo ahead of the opening of classes for School Year 2023-2024 on August 29.
"For the past two years, we have been aggressive [in] our education infrastructure program. We are maximizing what we can do with our special education fund for our classrooms [and] teachers," said Iloilo Governor Arthur Defensor Jr. on Thursday.
"We are not only spending a hundred million here, we want to spend more kag asta sa masarangan natun," he added.
Defensor explained that even though education is not a divulge function of local government units, "we take full responsibility of our education here in the province of Iloilo."
In a press conference on Wednesday, DepEd-Iloilo reported that the province is in need of 1,652 classrooms across its five congressional districts (302 for the 1st district, 297 for the 2nd district, 385 for the 3rd district, 219 for the 4th district, and 449 for the 5th district).
Considering the large number of classrooms needed in the upcoming school year, Defensor admitted that there can only be short-term solutions to address the shortage of classrooms in the province.
"We have plans already but kung lantawon ta lang sa pondo sang local and national level indi ta malagas ang classroom shortage ta," he said.
"The DepEd has a design for temporary classrooms so we can build more and faster. We will try to look at it. May mga plano kita subong as I've already talked to the department heads on how we can do that," he added.
To work around this problem, DepEd-Iloilo suggested that some of the schools have to implement shifting schedules — one in the morning, and one in the afternoon — or opt for a blended learning.
The education agency added that schools can also provide temporary learning spaces by utilizing existing structures that can be converted into classrooms.
As for the lack of teachers, Defensor also said that the provincial government is about to hire 300 additional teachers.
Five hundred more remedial teachers will also be hired as a result of an education summit in July this year. The summit revealed that there is an alarming deficiency in the reading and numeracy skills of some students.
According to DepEd-Iloilo, around 800 teachers for the Senior High School program are needed based on the data from the academic year 2022-2023.
"We are going to have remedial classes to improve our performance in reading proficiency and maybe because of that, we will hire more teachers. And we are committed to adding more teachers for our remedial classes if needed," he said.
The program for the remedial classes is yet to be finalized as stakeholders are leveling off the program with the local government units to establish a unified program that will be implemented in the province.
Defensor said the hiring of teachers will be based on the standards set by the DepEd.
"We employ those who meet our requirements and evaluate them based on a ranking system. We also use the data to identify which schools have a shortage of teachers," he explained.