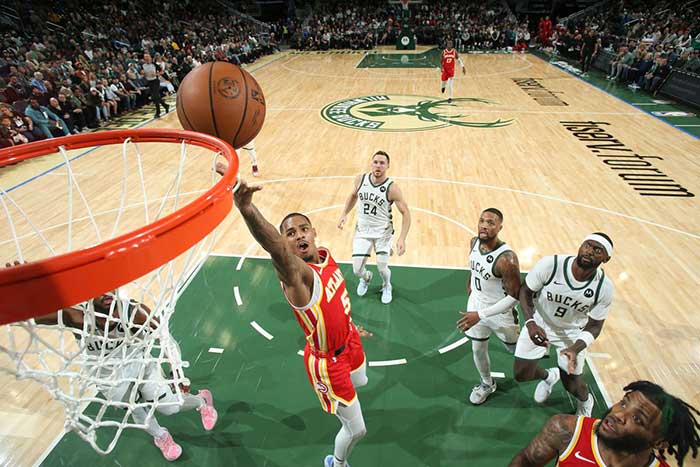 By Leobert Julian A. de la Peña
The Atlanta Hawks finally barged into the winning column of the NBA season after handing the Milwaukee Bucks a demolition exhibition, 127-110, last October 30, 2023.
After crumbling in their first two games against the Hornet and the Knicks, the Hawks finally found their groove against one of the top teams in the league.
Atlanta displayed its firepower and roster depth as eight players all managed to score in double-figures on the road.
Leading the way for the Hawks is superstar point guard Trae Young who tallied 20 points, 11 assists, three rebounds, and a steal.
Despite only shooting 3/8 from the three-point line, the flashy floor general got a chunk of his points from his drives at the top of the key that collapsed the Milwaukee defense the whole game.
Coming off a majestic FIBA World Cup campaign, Bogdan Bogdanovic didn't miss a step and unloaded 17 markers built from 4/7 shooting from the rainbow country.
The Hawks quickly took command during the opening frame as they raced to a 12-3 advantage that got them going until the final buzzer sounded.
For three straight quarters, the Bucks never won a single scoring quarter and got drowned in a disappointing 37-22 second-quarter surge by the Hawks.
Damian Lillard, who electrified the Milwaukee fans after a 39-point debut against the Philadelphia 76ers, only contributed six points and shot an inefficient 2/12 from the field.
Lillard only made two out of his eight total attempts from downtown and failed to get into the free throw-line.
Giannis Antetokounmpo top-scored for Milwaukee with 26 points, 11 rebounds, three assists, and two blocks, but weren't enough to keep their undefeated record alive.