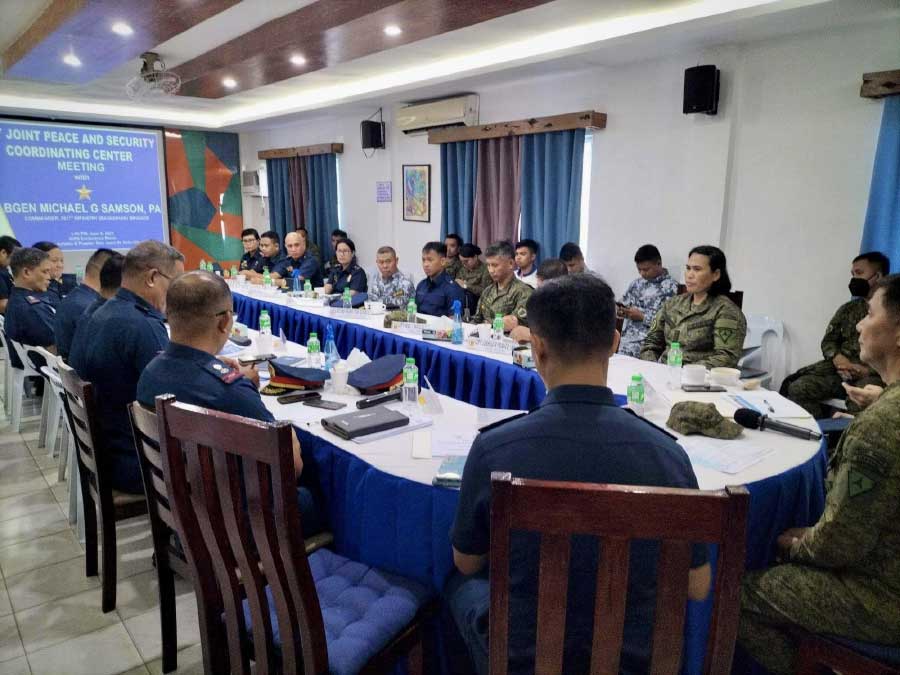 By Rjay Zuriaga Castor
The Iloilo City Police Office (ICPO), 301st Infantry Brigade (301IB) of the Philippine Army (PA), and Philippine Coast Guard Western Visayas (PCG-WV) is pushing for the deceleration of Iloilo City as an "insurgency-free" city.
The proposal was made during the Joint Peace and Security Coordinating Center (JPSCC) meeting on June 9 where the three units agreed that there are no active armed rebel groups in the metro and no insurgency-related violence.
Brigadier General Michael G. Samson, commander of the 3rd Infantry Division of the Philippine Army, stated that based on their assessment, no instances of violence related to rebel groups have been recorded in recent years.
He also noted that they have not monitored any active armed groups or rallies organized by the legal front.
Police Colonel Joeresty Coronica, ICPO director, likewise said the city has fulfilled the necessary requirements and criteria to be considered insurgency-free, including the absence of active armed rebel groups within its boundaries.
"No violence or atrocities happened in recent years. No armed group has been monitored," he explained.
Coronica said they will present the proposal to the Iloilo City Peace and Order Council (CPOC) this week.
If approved by the CPOC, a resolution will be forwarded to the Regional Joint Peace and Security Coordinating Center (RJPSCC) – Western Visayas, which will formally declare Iloilo City as insurgency-free.
The RJPSCC-Western Visayas comprises officials from the Police Regional Office 6, the Armed Forces of the Philippines, the Philippine Coast Guard, and various government representatives.