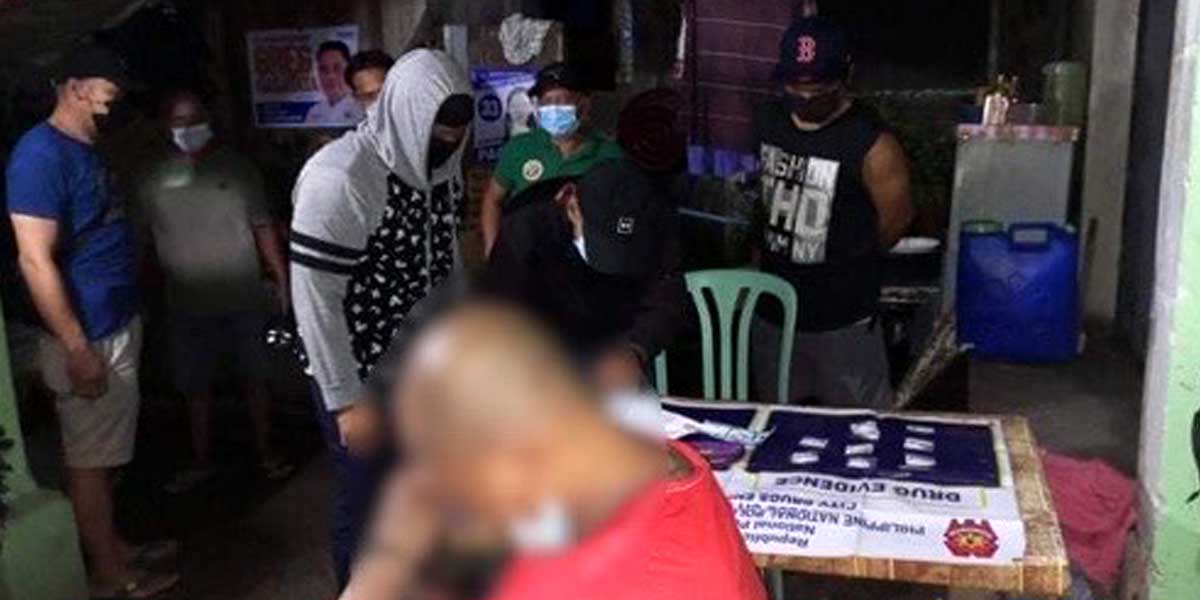 By Glazyl Y. Masculino
BACOLOD City – The Bacolod City Police Office (BCPO) recently nabbed several individuals that led to the seizure of big volume of suspected drugs in a series of buy-bust operations here.
The most recent operation led to the apprehension of Jay Lucasan, 46, of Barangay 4, in the said village last Wednesday.
Operatives of the City Drug Enforcement Unit (CDEU) and the PNP Drug Enforcement Group – Special Operations Unit (PDEG-SOU)-6 confiscated about 47 grams of suspected shabu worth P319,600 from Lucasan.
According to Lieutenant Joeven Mogato, CDEU head, Lucasan is considered a street level individual.
Mogato said that Lucasan was previously jailed for a drug offense but the case was dismissed after the assigned policeman who handled the case no longer attended the court hearings when he was already out from the police service.
Lucasan has been out of jail for two years now. He was placed under monitoring for about two weeks before the operation was launched, Mogato added.
Mogato said that someone allegedly delivers the contraband to Lucasan, and the latter would reportedly repack it for distribution here.
"Gina baligyaan niya lang daw iya mga kakilala, may ara ginagmay, may ara man bulto," he said.
Drug charges are being readied against Lucasan, who has yet to be reached for comment. He is detained at Police Station 2.
Just last week, the city police force also seized P3.8 million worth of suspected shabu in separate drug bust operations here.
Then it was followed by another confiscation of more than P300,000 worth of the said contraband in Barangay Banago here early this week, and P102,000 worth of suspected shabu in Barangay Alijis last Tuesday.
With the ease on restrictions amid the pandemic, Mogato said that drug personalities now have the opportunity to return engaging in the illegal activity since the pandemic also affected them.
"Mas hapos subong sa ila, pero wala man ga untat ang BCPO panakop," Mogato said.