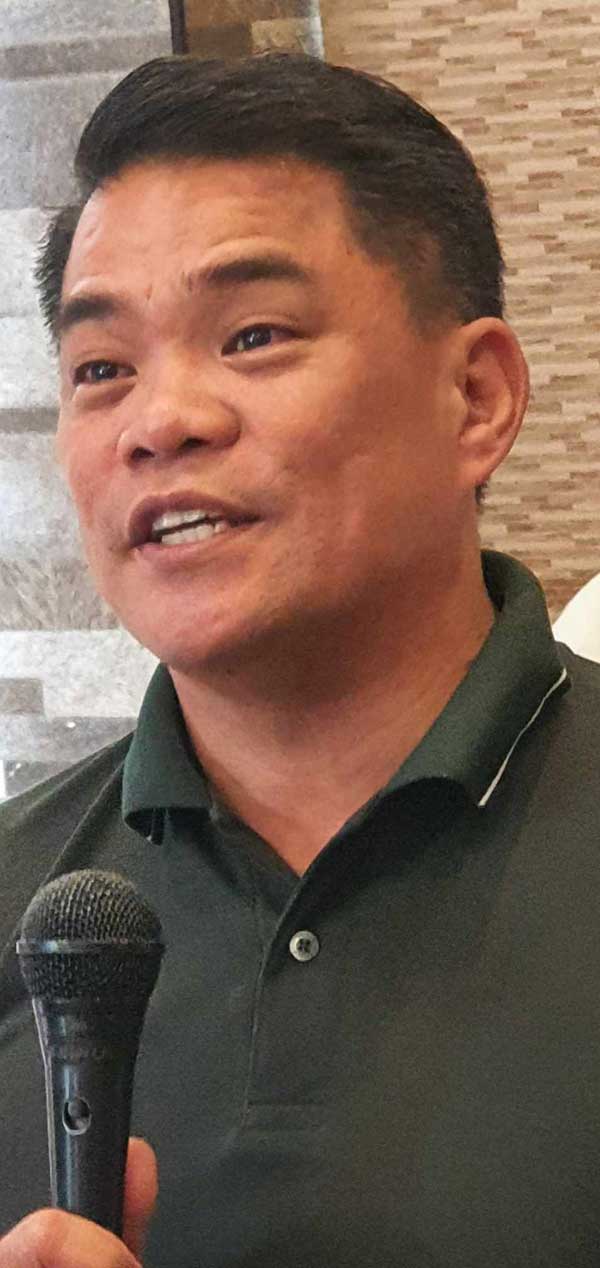 By Dolly Yasa
BACOLOD City – City councilor Al Victor Espino is mulling charges against Bacolod Traffic Authority Office (BTAO) head Police Major Junji Liba and three other personnel of the said office.
"My reputation has been besmirched," Espino told reporters here  Monday.
Espino said one of the complaints he is planning to file is libel as he claimed his reputation was damaged by the allegations of Liba and BTAO building administrator Abner Salvallon.
He said he would also include the two other BTAO personnel, whom he did not name, who stood as witnesses in the blotter report filed by Salvallon.
Earlier, Salvallon claimed that Espino reportedly "caused a scene" at the BTAO office and allegedly threatened to shoot him last October 18.
He also accused the councilor of badmouthing him after he tried to talk to the latter while tapping his shoulder when the lawmaker allegedly forced his way to the office of the BTAO head.
But Salvallon said this further angered the councilor who allegedly berated the former: ""Yudip*t*. Indi ko pag hikapa kay indi ta ya miguhay! Indi ta ka ya kilala, hikapa ko bala liwat kay tiruhon ta ka (Son of a *****. Don't touch me because we're not friends. I don't know you. Touch me again and I will shoot you)."
He said Espino further raised his shirt to show a gun tucked in his waist.
"Ang akon filan kaso ang pag guba nila sang akon reputasyon, that could be libel," Espino said adding that his legal team is exploring all legal possibilities.
He also insinuated that politics could be behind the filing of the complaint against him as he pointed out that Liba did not do anything after the incident at his office but the next day Salvallon had it recorded at the police station and also called a press conference.
"Kon sin-o man na nga ara sa inyo likod pihoon nyo lang nga maigo ko kay kon indi balikan ta kamo," Espino said.
Espino said that if he was indeed armed, Liba should have arrested him on the spot considering that the election ban is in effect.
"Why did he not arrest me as he is mandated to as a policeman?"  Espino asked.
He added that his being armed is merely an allegation of Liba and Salvallon "Wala sila ebidensiya, kon may CCTV sila tani gin pa gua na nila."
He also clarified he did not go to Liba's office to settle the case of an acquaintance whose motorcycle was impounded.
He said he went there to investigate the allegation that the owner of the motorcycle was allegedly being extorted by BTAO personnel.
Espino said as chairman of the Committee on Traffic he will investigate this adding that there are ten complainants who are readying their affidavits on alleged corruption of BTAO personnel.
With Espino at the press conference was his lawyer, Atty. Dindo Ramos, Japheth Cua, Mark Mayo, Benedick Ledesma and Caesar Distrito.