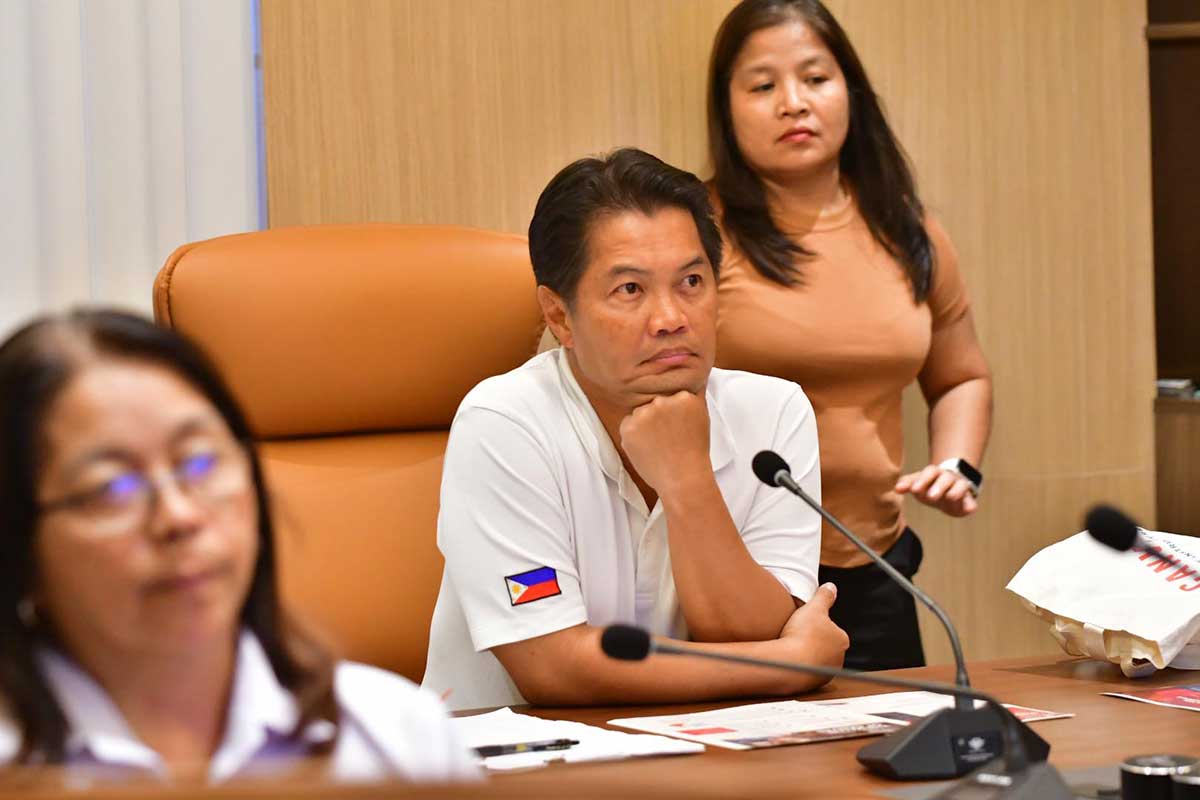 By Dolly Yasa
BACOLOD City – Mayor Albee Benitez said he supports the move of three Negros Occidental lawmakers to sponsor House Bill 9310 which is pushing to grant a congressional franchise to Negros Electric and Power Corporation (NEPC).
In a press conference Monday, Benitez said he welcomes the move to grant NEPC a franchise.
The mayor said he is impressed with the way NEPC has put its money where its mouth is.
"One thing I like about this company coming in is Day One pa lang ga gwa na ila investment, unlike other proponents, sa Day One wala ga gwa kuarta," the mayor said.
He also said that he asked Bacolod Rep. Greg Gasataya about the bill and the latter also affirmed his support.
Benitez said he would give his endorsement if asked for it.
"And we know for a fact that for any service to be efficient kag mangin matahum ang ila pagpadalagan, kinahanglan gid na sang investment and which is why I said over and over again nga ini nga deal nga ginsudlan ta is much better because Day 1 pa lang ara na ang investment," the mayor further said.
"With that kind of investment we are guaranteed with better service, and if they will embody that into a franchise, this is the kind of group that we would like to have kay indi ni sila parehas sa iban nga wala naga pagwa kuarta, gina usar lang ang kwarta sang tawo dason e-operate nila."
He also said, "that they are the kind of people who come in and put in their investment and putting in a better system, that is the kind of people we like."
Benitez said that giving NEPC a franchise is like giving them the security of tenure.
"My understanding is the franchise of Ceneco is about to expire just like what MORE did in Iloilo. Nag apply franchise so that they can have certainty and that they will have a legal foundation to operate," he added.
Earlier, three lawmakers from Negros Occidental filed a bill seeking a congressional franchise for the power distributor that is the offshoot of the joint venture between Central Negros Cooperative (Ceneco) and a private firm.
Negrense Representatives Joseph Stephen Paduano, Juliet Marie De Leon Ferrer, and Francisco Benitez sponsored House Bill No. 9310 which aims to grant Negros Electric and Power Corporation (NEPC) a franchise to distribute electricity in the cities of Bacolod, Silay, Talisay, and Bago, as well as in the Municipalities of Murcia and Don Salvador Benedicto.
These cities and towns are under Ceneco's franchise which expires in 2030 yet.
NEPC is the company that was formed through the joint venture agreement of Ceneco and the Enrique Razon-led CENECO member-consumer-owners recently agreed to enter into a joint venture with Primelectric Holdings Inc.
It is also a sister company of MORE Electric and Power Corporation (MORE Power) in Iloilo City, which boasts of modernizing the city's distribution grid.
Considering the proven capabilities of Negros Electric and Power Corp. and its potential to revolutionize the power distribution landscape in Central Negros, the Congress has a compelling reason to grant the franchise," the three lawmakers stated in their proposed bill that was officially submitted last September 25.
They also added that the move to grant the franchise to NEPC could catalyze economic growth and improve the quality of life in the said part of the country.
"With NEPC's expertise and resources, Central Negros may soon enjoy reliable, efficient, and cost-effective electrical distribution services that will benefit its residents and businesses," the lawmakers stressed.