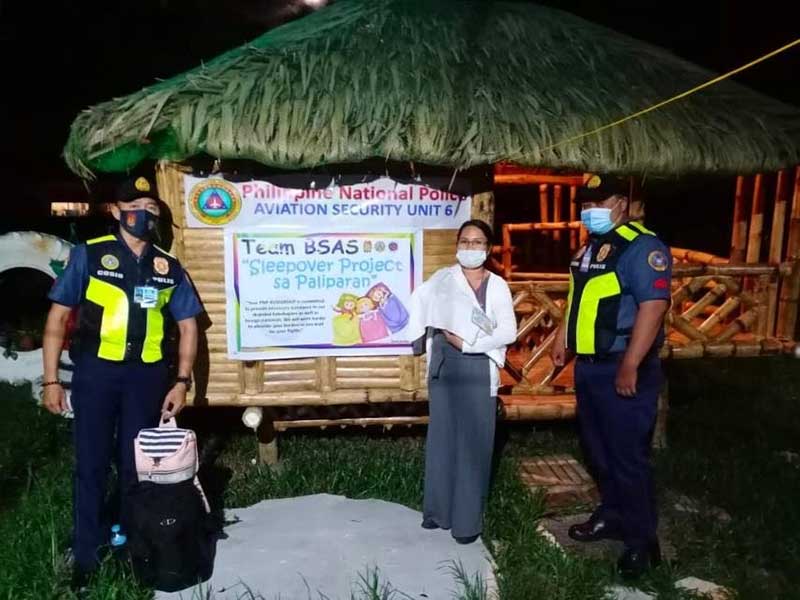 By Glazyl Y. Masculino
BACOLOD City – Some stranded passengers at the Bacolod-Silay Airport in Silay City, Negros Occidental were given a free place to stay comfortably while waiting for their flights.
This, after the Bacolod-Silay Airport Police Station of the PNP Aviation Security Group initiated a "Sleepover sa Paliparan Project" to ease the situation of stranded passengers at the airport.
Police Major Deejay Domingo, chief of the Bacolod-Silay Airport Police Station of the PNP Aviation Security Group, said the project was supposed to be launched in 2019.
However, due to a lack of funding and the COVID-19 pandemic, it was put on hold until it was officially launched in 2021 through the help of various stakeholders.
Domingo said they had observed that stranded passengers would usually sleep in the waiting area.
Thus, they thought of a project that could help stranded passengers especially those with disabilities, pregnant women, children, and elderly people.
These passengers were given free accommodation, food and VIP assistance on their flight.
"Most of them are stranded overnight, or a maximum of two days," Domingo said.
Initially, they were allowed to occupy the conference room of the police station. But, through the help of some people, they were able to put up two nipa huts where stranded passengers can stay.
However, only a limited number of individuals can be accommodated since the police station does not have enough space to put up more nipa huts to cater to other stranded passengers.
Despite this, Domingo is hopeful that they can help more stranded passengers as they try to find other ways to accommodate them with the help of their partners.