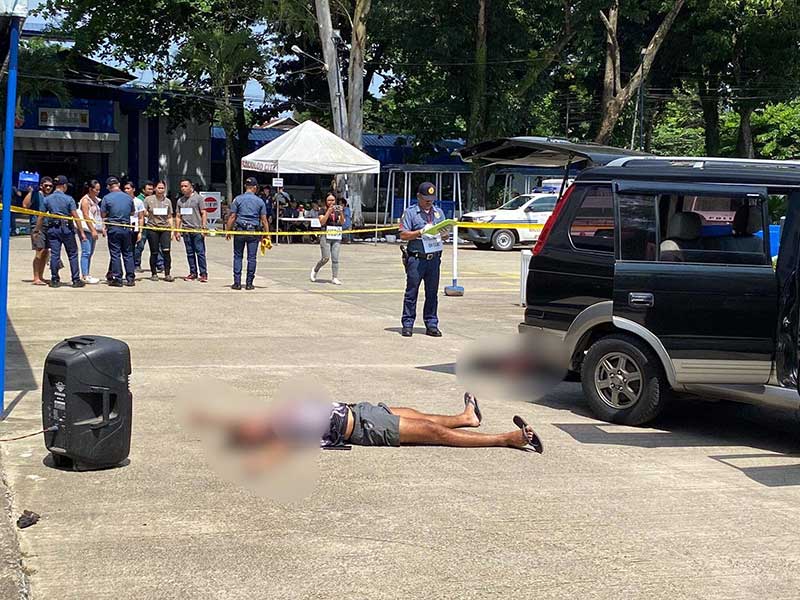 By Glazyl Y. Masculino
BACOLOD City – The Bacolod City Police Office (BCPO) has requested 1,000 policemen from the Police Regional Office (PRO)-6 to augment the security for the celebration of the MassKara Festival here this month.
"We will go full blast with the deployment. No off-duty starting October 1," said Police Colonel Noel Aliño, BCPO director.
These police officers are on top of the regular force of the BCPO and augmentation from other law enforcement units, he added.
Aliño said that they are looking into a deployment of more than 2,000 personnel, considering that the campaign period for the Barangay and Sangguniang Kabataan Elections (BSKE) from October 19 to 28, also coincides with the festival which will run from October 6 to 22.
"Iba ang sitwasyon ngayon kasi may BSKE," he added.
Aside from the festival, Aliño said that they also need to secure the 61 barangays here to ensure an honest and peaceful election.
"Ito rin kasi ang binabantayan natin," he added.
However, the augmentation force will return to their respective units once the festival is over because they will also be utilized for the election in various areas.
Despite this, Aliño assured that the city police force is ready to ensure a safe and peaceful BSKE.
SIMULATION EXERCISE
In relation to the festival and BSKE security, the BCPO conducted a simulation exercise (SIMEX) at the headquarters yesterday to check the preparedness of the personnel in emergency response.
"Ginagawa namin ito kasi baka mamaya, hindi namin alam ang gagawin," Aliño said.
The Bacolod City Mobile Force Company (BCMFC) led by its deputy commander Police Captain Paul Vincent Pendon performed three scenarios – high-risk checkpoint, active shooting with hostage-taking, and bombing. The PRO-6 Red Team conducted the critique.
Aliño said the personnel showed good execution of the said scenarios, as he noted that saving lives and properties should be prioritized.
He said that they will regularly conduct these exercises even if there are no big events, as it will help improve and develop the skills of police officers.
Meanwhile, Aliño also noted that they are intensifying their war against illegal drugs to prevent its entry during the festival.
Aliño said they've been targeting the source of the illegal drugs, thus, they have had big drug recoveries, recently. "Kung saan ang roots and causes, putulin na natin iyon. Ang drugs kasi kakambal ng krimen," he added.
He also warned criminal elements to never step foot in this city, or they will face the consequences of their actions.
"Try niyong mga loko-loko na dumayo dito, may paglalagyan kayo," he said.
Further, Aliño also reiterated his reminder to carnival-goers to never engage in illegal gambling.
"Sabi ko sa Bacolod Yuhum Foundation, Inc., huwag halu-an ng illegal gambling. Kung tumaya ka ng pera, chips iyong premyo. Let's have fun na walang mamotivate na para yumaman ang tao," Aliño said.
He said that carnivals are set up for families to enjoy the entertainment.
He earlier warned the public that gambling in carnivals is prohibited. He said that amusement rides and funfair games are allowed, except for games that involve bet money.