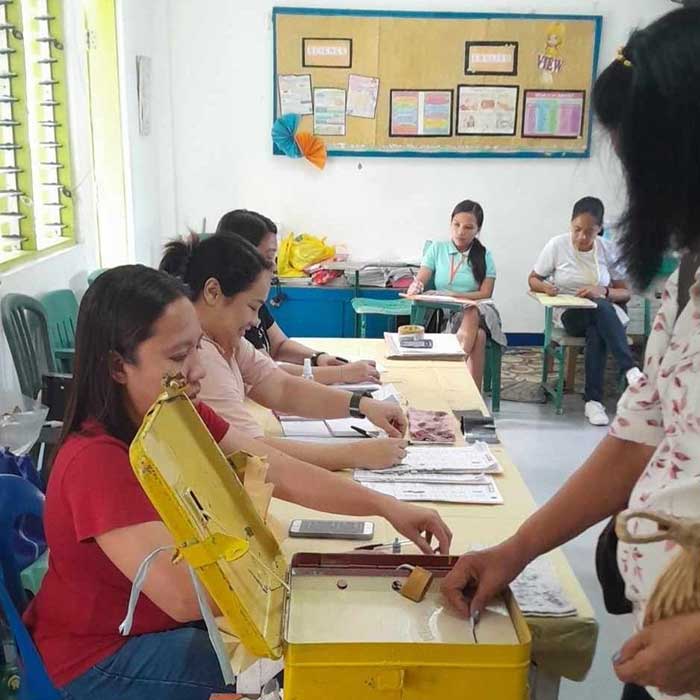 By Glazyl Y. Masculino
BACOLOD City – The Bacolod City Police Office (BCPO) is on alert for the after-effects of the Barangay and Sangguniang Kabataan Elections (BSKE) here.
Police Lieutenant Colonel Ronnie Brillo, administrative officer for the office of the City Director of the BCPO, said that they are keeping an eye out on the reactions of supporters and candidates once the poll results come out.
"Gina bantayan ta ang after effect sang election kay basi may maglain buot o may magpasingit," he added.
Brillo said that they are studying the strategies that they need to sustain the peaceful situation of the BSKE until the proclamation of the winning candidates.
"Para malikawan ang pagdumtanay kag ilinaway," he added.
Brillo said that the election day here was peaceful and orderly, with no election-related incidents.
He said that there were reports of alleged vote buying, but when police responded, they only saw a group of persons gathering in an area, and immediately dispersed them to avoid commotion or misunderstanding.
"This year's BSKE is considered matawhay and malinong," Brillo said, adding that there have been no liquor ban violators reported here.
He said that no gun ban violators were also reported on October 29 and 30.
The early preparations of the BCPO on BSKE could be credited for the peaceful conduct of the elections here.
More than 600 personnel have been deployed by the BCPO for the BSKE here.
Mayor Alfredo "Albee" Benitez said, "Whoever wins, we will rally behind the winners."
Benitez said that they would make sure that their responsibilities in the barangay and city would be met.
We will be more active in collaborating with barangay officials especially since we have a seal of good local governance, he added.
'PEACEFUL'
Meanwhile, the election day in Negros Occidental was also peaceful and orderly.
Police Major Rhojn Darell Nigos, public information officer of Negros Occidental Police Provincial Office (Nocppo), said that they have no reports on the liquor ban from October 29 to 3 p.m. yesterday.
Nigos said that they only received one report of alleged vote buying in San Enrique town last Sunday, but the suspect has been already released from police custody yesterday after the lapse of his 12-hour reglementary detention.
"We have not been receiving complaints related to the elections. Safe and sound naman so far," Nigos said, adding that they have not recorded other cases of alleged vote buying.
As for the gun ban, Nigos said that they have arrested 31 gun ban violators from August 28 to October 30. He added that all complaints for illegal possession of firearms and ammunition in relation to the Commission on Elections (Comelec) gun ban have been filed.
Nigos said that they have maximized the deployment of personnel all throughout the province for the BSKE.