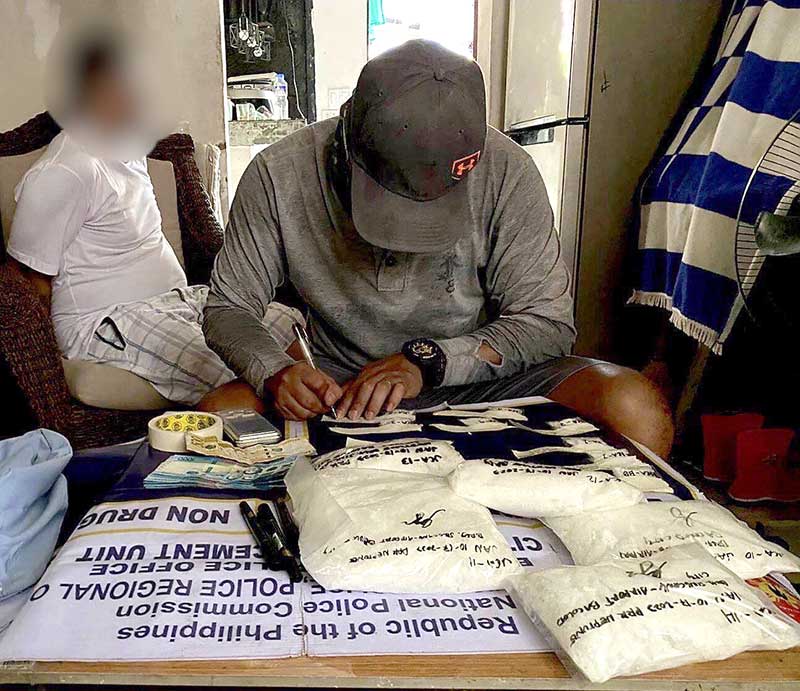 By Glazyl Y. Masculino
BACOLOD City – The Bacolod City Police Office (BCPO) has seized P68,978,492.80 worth of illegal drugs from April 18 to October 18.
A total of 10 kilos and 143.896 grams of illegal drugs were confiscated by police within six months, since the assumption of Police Colonel Noel Aliño as head of the city police force here on April 18.
Aliño said that 253 operations were conducted resulting in the arrest of 310 persons.
The drug haul included the recent seizure of P20.5 million worth of suspected shabu from a former drug offender in a drug bust in Barangay Singcang-Airport here on October 17.
This is the biggest haul of the BCPO in one operation in the past six months. Mayor Alfredo "Albee" Benitez gave them a cash reward for the said accomplishment.
Since Aliño's assignment here, he vowed to be aggressive in the war against illegal drugs, especially since Benitez had directed the BCPO to go after drug syndicates.
Meanwhile, the BCPO also arrested 100 most wanted persons, and 194 other wanted persons.
For illegal gambling, 123 operations were conducted and 409 persons were apprehended, while P32,400 bet money was confiscated.
In the campaign against loose firearms, the BCPO has confiscated 26 firearms, and arrested 25 persons.
A total of 24 unrenewed licensed firearms were deposited, while 61 loose firearms were surrendered to the police.