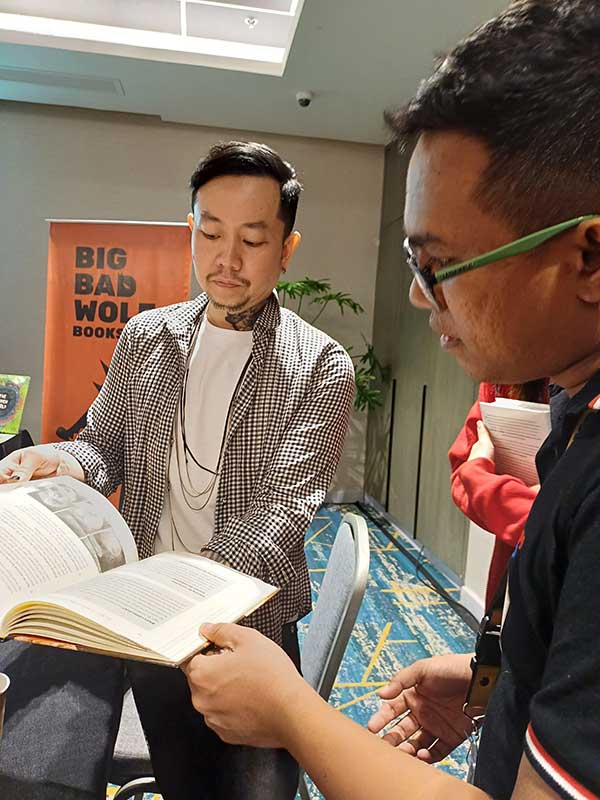 By Dolly Yasa
BACOLOD City – The world-renowned Big Bad Wolf Books fair will be available for locals here and residents of Negros Occidental on November 3-12, 2023 at SM City's north wing.
The stint in this city is part of Big Bad Wolf Books' grand tour around the Philippines and is set to take over Bacolod City with irresistible literary offerings of up to 95 percent off its books.
It was founded by Andrew Yap and Jacqueline Ng in 2009 and first launched in Kuala Lumpur, Malaysia.
Yap said Big Bad Wolf Books aims to cultivate reading habits, increase English literacy worldwide, and build a new generation of book lovers by making books more affordable and accessible to everyone.
He also said that they want to change the world through books by reaching out to people through the book sale which the Big Bad Wolf, a mission-based company, is bringing to Bacolod City for the first time in partnership with SM City Bacolod and Metrobank.
"It is our mission to make books accessible and affordable for everyone because we feel that knowledge is a right and not a privilege. So, everyone should have equal chances of having access to knowledge," Yap further said.
He said they will be bringing in more than a million new books of more than 50,000 titles, encompassing all genres.
The prices of the books will range between P20 to about P2,000 and that they will be accepting all modes of payment, including electronic payment and credit card, he added.
Aside from the book sale, he said they will also be hiring hundreds of local workers from Bacolod to manage and organize the book sale.
"In a way, we provide local employment," he added.
He added that Gawad Kalinga will be the beneficiary of the event and will be distributing the books to other smaller cities in the country for children to enjoy the joys of reading.
As a global reading advocacy initiative, the sales also aim to encourage people of all ages to discover the joys of reading, inspire them to pursue their dreams, and importantly, empower them with the knowledge to realize them, he further said.
Big Bad Wolf Book sales have toured 15 countries, including Malaysia, Cambodia, Philippines, and Singapore.