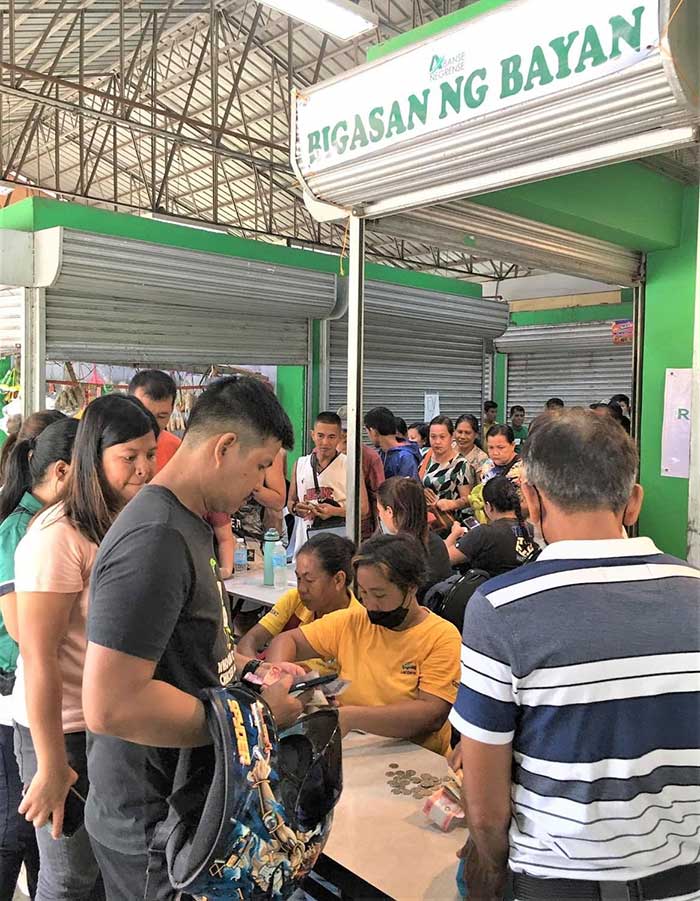 By Glazyl Y. Masculino
BACOLOD City – People flocked to the second opening of the "Bigasan ng Bayan" stall at the Food Terminal Market of Negros Occidental (FTMON) here last Tuesday.
The provincial government of Negros Occidental has partnered again with the Federation of Irrigators Association of Central Negros-Bago River Irrigation System (FIACN-BRIS) in selling rice at a lower price to priority consumers like senior citizens, indigents and Persons with Disabilities (PWDs).
Governor Eugenio Jose Lacson has assured his constituents that this program will be continued and that other groups will be tapped.
The "Bigasan ng Bayan" was launched last month, allowing a maximum of five kilos per person to ensure that everyone can avail of it.
The FIACN-BRIS would sell 10 percent of their total production to the public at P25 per kilo whenever supply is available.
This project is part of the province's rice assistance which aims to help Negrense families especially the vulnerable sector buy affordable rice, and help farmers in the province have an assured income, lower the cost, and improve farm production.
According to FIACN-BRIS President Pedro Limpangog, 44 irrigators associations are part of this collaboration.