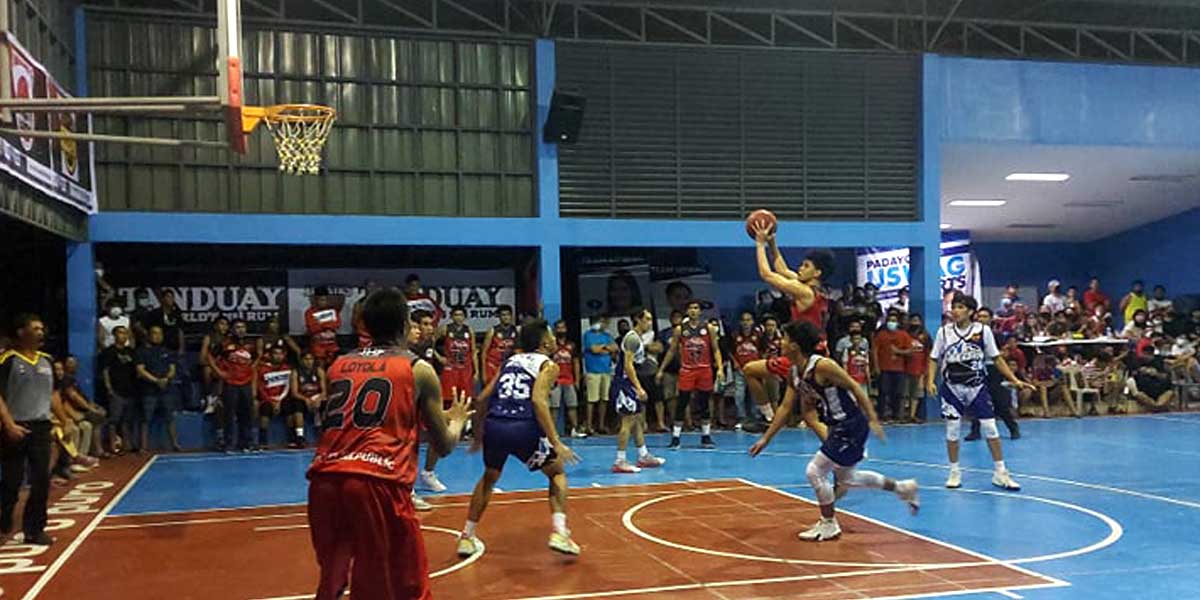 By Leobert Julian A. de la Peña
The Biron-Golez and the Uniwheels basketball squads grabbed crucial wins during the 2022 Mayor Jerry P. Treñas New Normal basketball tournament Saturday game day schedule.
Team Biron-Golez pulled off a tournament shocker after stunning the star-studded J. Cordon squad, 77-69, for their first win of the tournament while the composed Uniwheels team out-maneuvered team MDC, 80-73.
After going through a rough three-game losing streak heading into their matchup against J. Cordon, it seemed like Team Biron-Golez finally found the right mix on offense and defense to pull off a stunner.
Veteran Karlo Manajero rediscovered his shooting stroke and led Biron-Golez with 17 huge points, six rebounds, and three assists.
Despite an offensive explosion from veteran big man Michael Balbarada, the J. Cordon team still played catch-up the whole second half.
Meanwhile, in the last game of the schedule, the Uniwheels squad outplayed the younger MDC team who got plenty of help from stars Felino Arenal and Crecencio Loyola.
It was a see-saw affair in the first three quarters but Uniwheels' tremendous defense and offensive rebounding helped them edge MDC in the last 10 minutes of the game.
Loyola was awarded as the best player of the game after putting on a vintage performance with 20 points, six rebounds, and five assists.
Meanwhile, MDC's Kins Go had a productive night after a three-point barrage in the fourth quarter but was not enough to lift his team to a win.
In the first game, the TEJ Builders crushed team Rebisco, 119-84, with Jemar Cepriano winning the best player of the game honors, 21 points, five rebounds, and four assists.
The tough and gritty Asialink squad then took down the surging Guimaras Leopards, 80-75, with Kian Mark Flores getting best player honors.