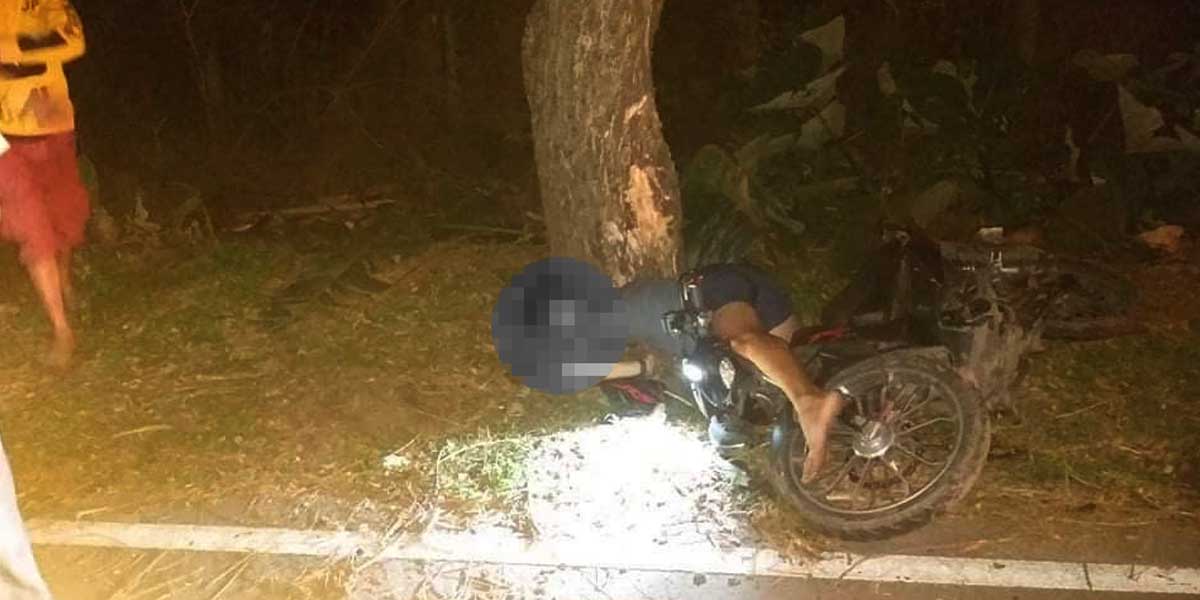 By Glazyl Y. Masculino
BACOLOD City – A man suffered a tragic fate when he died in a road accident during his birthday at Purok Salong, Barangay Dulao, Bago City, Negros Occidental last Tuesday.
Police identified the victim as Jason Juarez, 21, of Barangay Taloc, a senior high school student.
Police Lieutenant Colonel Joem Malong, city police chief, said Juarez was riding his motorcycle when he crashed into an acacia tree past 11 p.m.
Malong said that Juarez was tailing some of his friends, who sent home their other friends, when the accident happened.
"Tingala upod niya na wala na siya nakasunod, gin balik nila tapos nakita nga nakabunggo na siya sa puno," she added.
Malong said the victim probably lost control of his motorcycle and swerved to the roadside. He succumbed to head injuries.
Malong said the victim reportedly came from a drinking session as he celebrated his birthday that night.