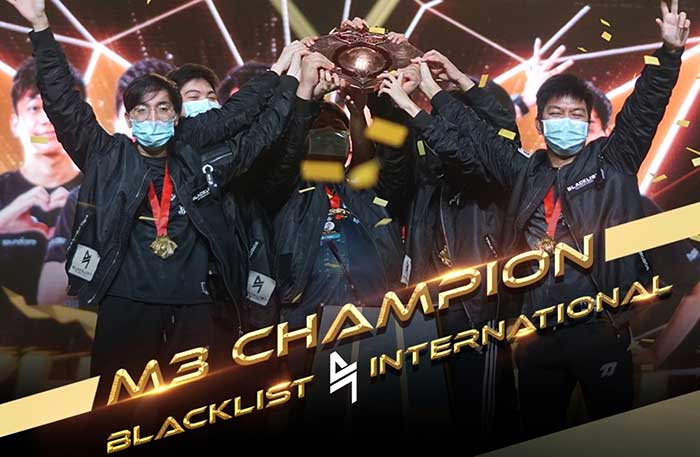 By Leobert Julian A. de la Peña
The most dominant team in the Mobile Legends scene.
Months after taking the Mobile Legends Professional League (MPL) Philippines crown, Blacklist International isn't done and ended 2021 with a bang after taking home the most prestigious ML trophy in the world, the M3 World Championship.
Blacklist setup a rematch against MPL second placers ONIC PH who suffered the same fate when they got swept, 4-0, on the international stage.
The champions had to grind their way out of the lower bracket and exacted their revenge against the BloodThirstyKings (BTK) from the United States, 3-1, the team that tainted their record in the group stages.
With the all-Filipino grand finals set, it didn't take long for Blacklist to decode their familiar foes as they just cruised past them and never gave them room to breathe in four games.
Blacklist's deployment of their Uranus strategy on Edward proved to be their biggest adjustment of the grand finals.
Onic never seemed to have a clear clash won whenever Edward picked the Uranus as his calculations and timings to trim the backline were always on-point that gave Blacklist the edge.
Also, the Pharsa pick meshed well with the Uranus pick. Every time Edward dashed forward to destroy Onic's backline, Hadji would pop his Feathered Air-Strike that caused heavy magic damage during the crucial clashes.
Despite falling again at the hands of Blacklist, Onic still went home with their heads up high and took home $120,000 as the 1st-runner ups.