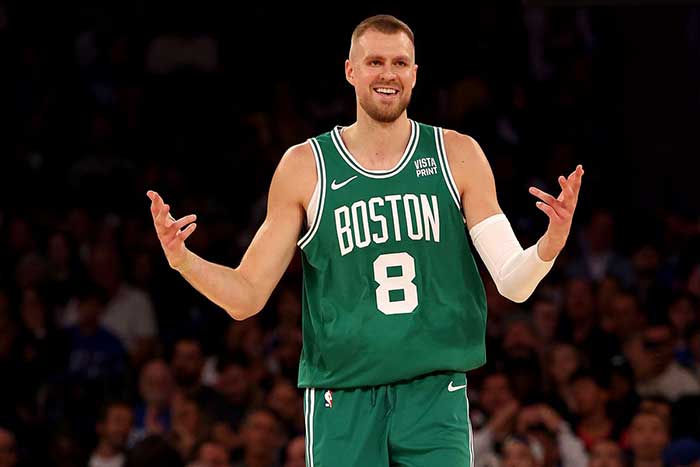 By Leobert Julian A. de la Peña
The Boston Celtics kicked off their NBA campaign after surviving a late surge from the New York Knicks, 108-104, last October 26, 2023, held at the Madison Square Garden.
It was an early test of character for the Celtics after squandering their double-digit lead in the fourth quarter after New York got hot from the three-point range.
What was once a 12-point lead suddenly vanished in the final frame as New York hosted a stunning three-point party hosted by Immanuel Quickley, Julius Randle, Quentin Grimes, and RJ Barrett.
Their waxing hot shooting helped them turn the tables around, regaining the advantage 93-99 with still 4:10 remaining in the close game.
Kristaps Porzingis, one of the newest additions in the revamped Boston squad, then took over for the C's after converting several shots from the charity stripe when he got fouled attacking the basket.
The star stretch center wasn't done doing damage for the Celtics after sending in the dagger three-pointer with only 1:29 left that helped them retake the lead, 104-101.
After Porzingis' heroics, the Knicks unfortunately went cold from the field and only managed to score a deuce in the final minute of the dogfight.
Porzingis wrapped up his solid debut for the Celtics with a 30-point explosion to go alongside eight rebounds and four big blocks.
The Latvian scoring machine finished with an efficient 5/9 shooting from downtown while only missing a single attempt out of 10 from his free throws.
Jayson Tatum paced the Celtics with a game-high 34 points, 11 rebounds, four assists, two steals, and a block backstopped by Derrick White who chipped in 12 markers and six rebounds.
Meanwhile, Jrue Holiday, the latest off-season pick-up by Boston, pulled off an all-around performance of nine points, four rebounds, three blocks, and two assists.
The Celtics will look to sustain its momentum on October 31, 2023, as they face the Jordan Poole-led Washington Wizards on the road.